We made valentine collages during our snow days. They turned out beautifully. I love watching the kids create with open ended projects like this one.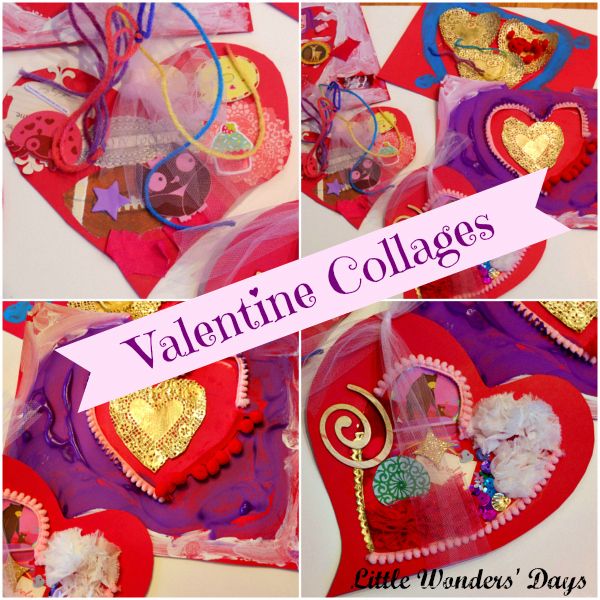 I raided our craft supplies to find materials. I don't think you need anything special to collage with kids. Use what you have on hand, old magazines, cards, fabrics etc.
Our Collage Supplies
scrapbook elements and some stickers
repurposed eeBoo papers (used to be a paper chain)
paint/brushes, scissors, glue
I repurposed old file folders we had to use as the base. They're sturdier than paper so it gave the kids a good surface.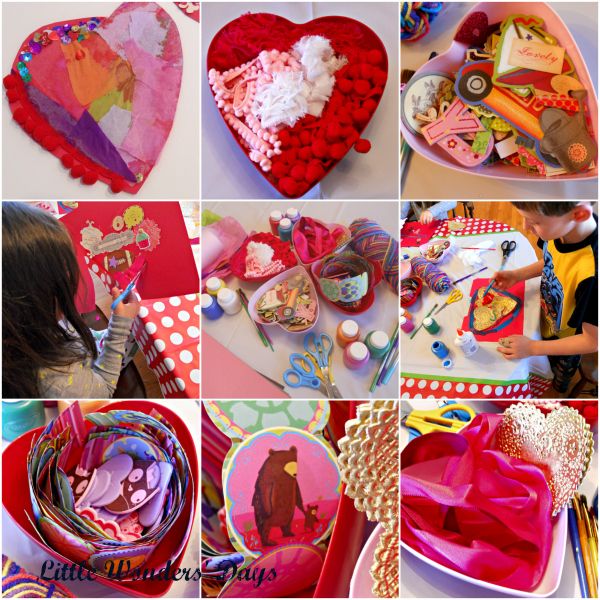 I'm so glad we collage every so often. I realize that so much of the arts and crafts the kids get are "organized" or with a certain end goal in mind. When I set these materials out and said go for it, they had a hard time seeing how they could use the items. Once they realized things could be cut, layered, and used in unintended ways, they were busy at work.

Linking to:
TGIF!
, Kids Weekly Coop
,
For the Kids Friday
,
Sharing Saturday
,
The Sunday Showcase
,
Link and Learn