We finally got some of the white stuff yesterday! School was closed and Daddy was home with us too. We spent the morning playing outside and then walked to our local pizzeria for lunch. Hot pizzas were just coming out of the oven, so we sat for awhile eating and sharing bottles of root beer.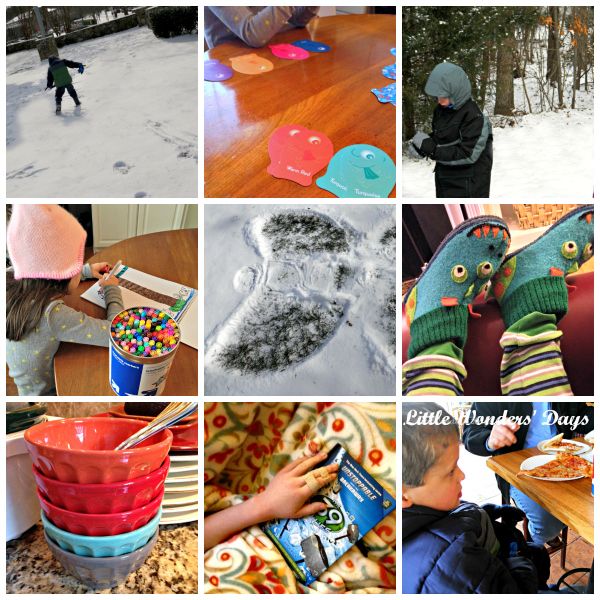 We spent the afternoon trying to keep warm by the fire, drinking hot cocoa, reading, drawing and painting, and playing games. I had put on a big pot of chili for dinner and that sure hit the spot.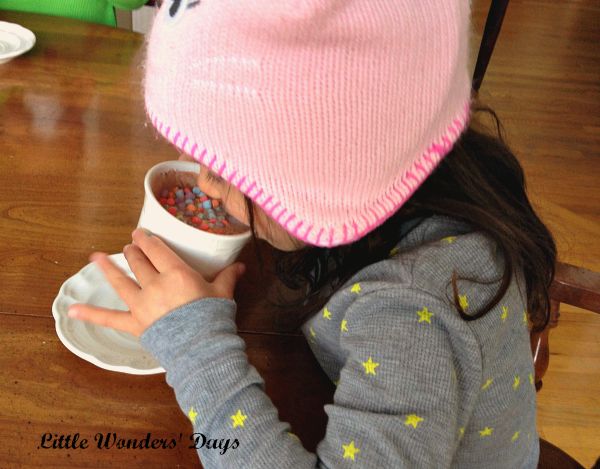 The kids are home from school again today and Daddy went back to work. While it's really fun to have a good snow every so often, I feel for you moms that have it all winter. The fussing has already started this morning and I've rescued myself by turning on the video games for a bit. We'll eventually get outside and see the last of our bits of snow.