Sassyfras and Juiciness turned six this week! I miss those little babies keeping me on my toes, but I really love my six year olds that are still keep me on my toes!
We have a tradition of decorating the birthday child's door the night before their birthday. Little J helped me decorate their doors this year. They love the Despicable Me movies and the minions. I used the free printable template from The Pink Doormat to make them out of construction paper. Halegrafx has free printable minion eyes that we used. I heard how excited they were about them at 5:30 in the morning, very excited I tell you!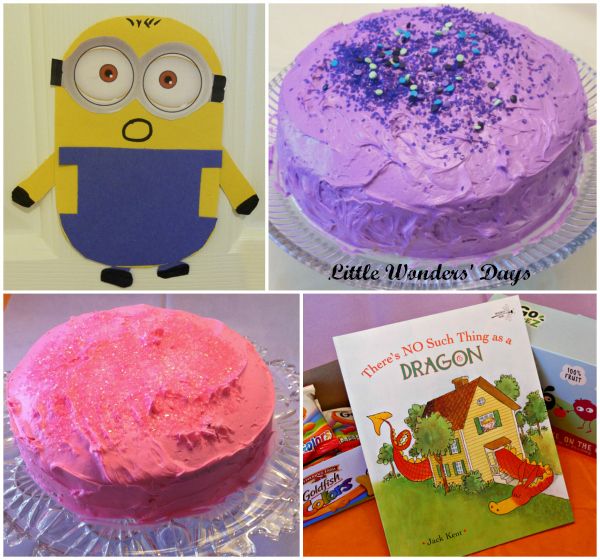 I dropped by their classes for story time and snacks later in the day. I read the book There's NO Such Thing as a Dragon by Jack Kent. This is a very cute book about a boy who finds a dragon in his room one morning, but his mother tells him that there's no such thing as a dragon. A silly story ensues as the dragon attempts to be noticed. The kids signed a copy and gave them to their teachers.
Then I got a wild hair and decided to make their birthday cakes...two cakes...that were a little more involved. Half way through the second cake I wondered what on earth I was doing. Anyway, they loved, loved them and in the end it was worth the trouble. (They were Duff cake mixes found at Target.)

Linking to:
Kid's Weekly Coop
,
Sharing Saturday
,
For the Kids Friday
,
The Sunday Showcase