Welcome to the After School Link Up!
We started last week off with temps in the single digits and ended the week in the 60's
. Yes, knowing what to wear is so fun. Anyway, my phone alerted us to a tornado watch in effect yesterday. It was loud and made the kids nervous. So, we took a little time to learn about tornadoes.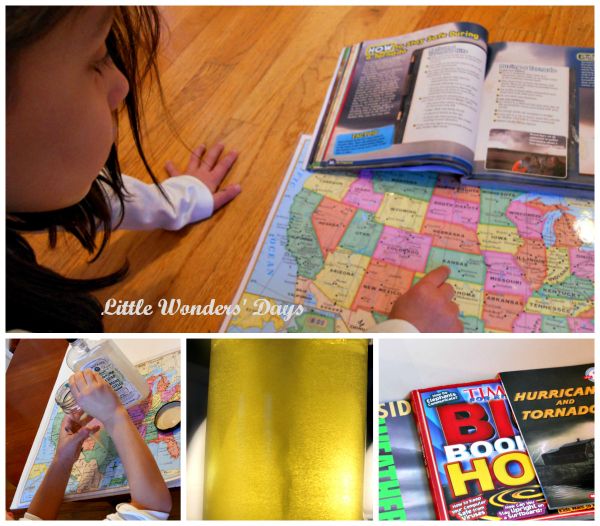 We rounded up books we already had in the house and then looked on line for some additional resources. We learned how tornadoes form, where "tornado alley" was (although they can form anywhere), what the different terms of tornado watch vs warning mean, and practiced our safety plan; to me, this was the most important part of the lesson. Fortunately, we just had a brief downpour and then the skies cleared.
Books
Time for Kids Big Book of How
Hurricanes and Tornadoes by Kate Waters
Inside Weather by Mary Kay Carson
Websites
Sky Diary Kidstorm
Enchanted Learning
Kid's Crossing - instructions for making a tornado in a bottle
We finished by making a tornado in a bottle. You'll need a jar, water, vinegar, and dish soap. For some reason, this is insanely entertaining for kids.
After School features from last week's party
I thought this post, "Hanging Citrus Fruit Paper Craft" from Buggy and Buddy was so cheerful and fun. There is a cute go along book as well. Add in some citrus-ade and you have yourself a fun afternoon.
This next features from Life with Moore Babies is one to pin for next year. Ashley made a New Year's Festivities and Geography Countdown for her family.
What have you be up to After School this Week?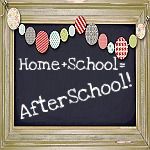 After School Link Up is Cohosted by
We would love to have you link up your School-Age Post (Ages 5 and up) about your learning week after school including Crafts, Activities, Playtime and Adventures that you are doing to enrich your children's lives after their day at school, home school or on the weekend!
When linking up, please take a moment to comment on at least one post linked up before yours and grab our after school button to include a link on your post or site! By linking up you're giving permission for us to share on our
After School Pinterest Board
or Feature on our After School Party in the upcoming weeks!