Welcome to the After School Link Party!
Nana was here last week and we had so much fun with her! We made gingerbread cookies and decorated them, took nightly drives to see Christmas lights, made crafts, and in general...got spoiled!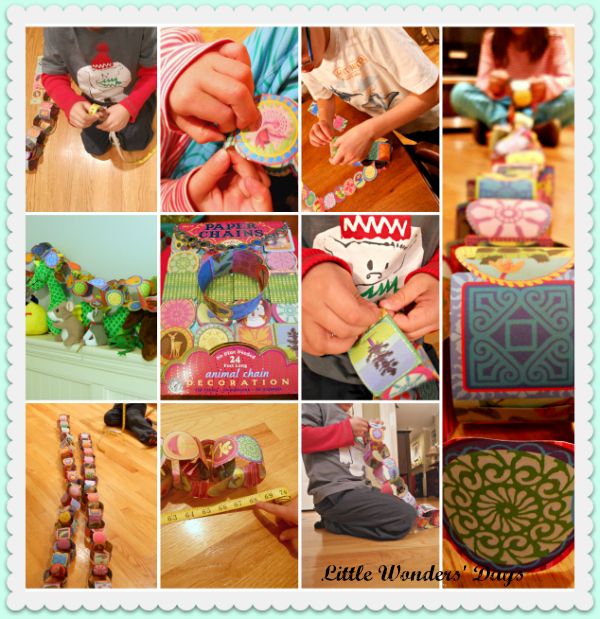 I found these paper chain strips by Eeboo at a local toy store. They have different animals on them and are so pretty. The kids strung them one day to use in to decorate their rooms for Christmas (they also have small crazy colored Christmas trees on their dressers and fairy lights on their headboards...so festive).
We had some fun learning while we made the paper chains...
Fun Lessons with Paper Chains
how many links are there?
how many do you need to add to get X ?
what if we put the chains together, how many links are there?
which chain is longer, shorter?