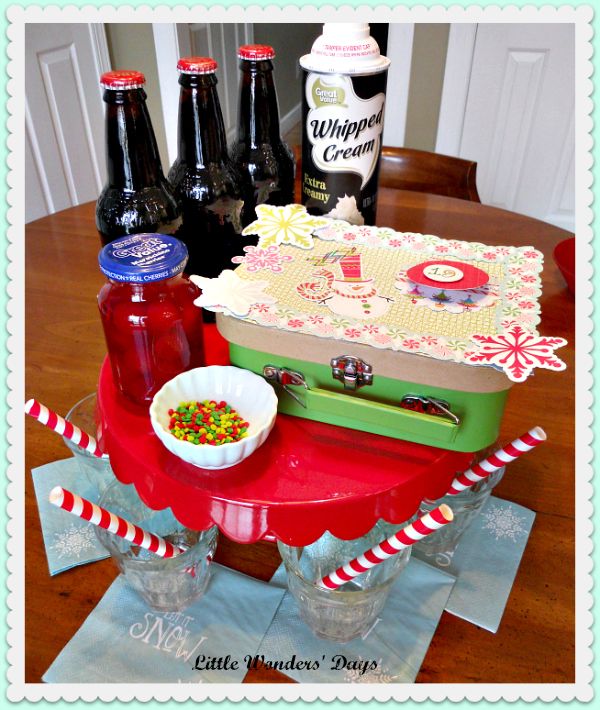 We had so much fun with our family fun night/movie night. The kids opened our mini suitcase advent calendar before going to school and found the movie "The Rise of the Guardians".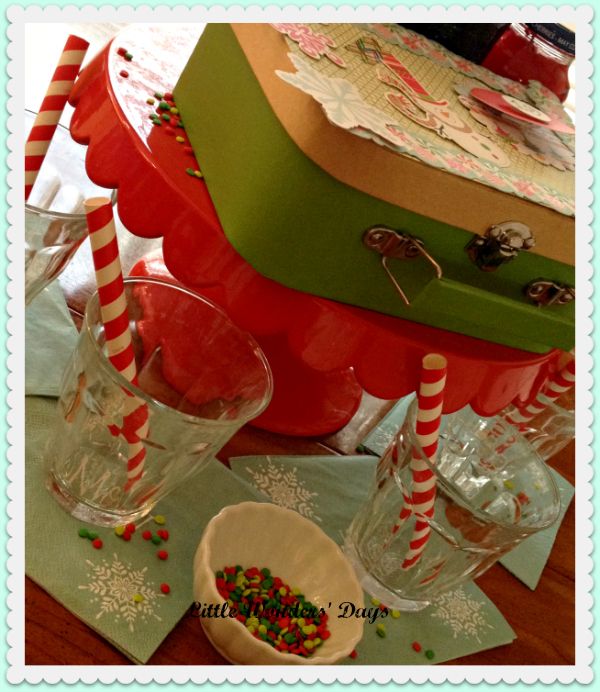 While they were at school, I set up a little root beer making station. We had root beer of course, vanilla ice cream, whip cream, and sprinkles.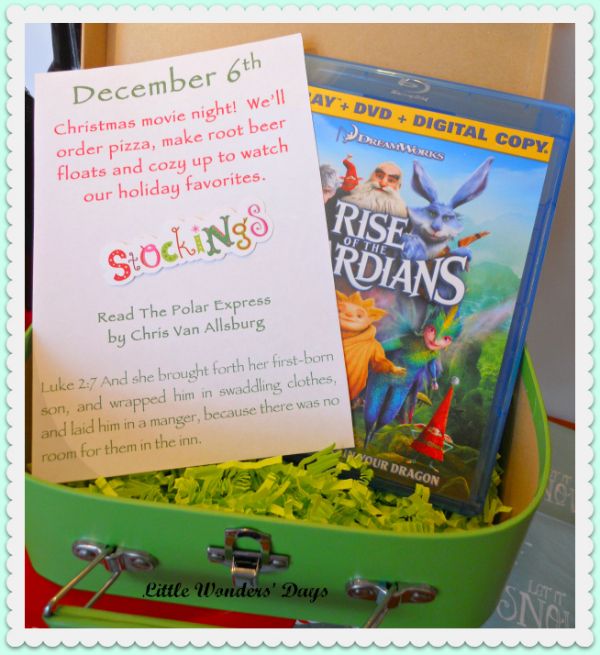 The kids couldn't wait for Daddy to arrive home. They eagerly set up the tray tables so we could watch the movie while eating our pizza. We had our floats as dessert when the movie finished.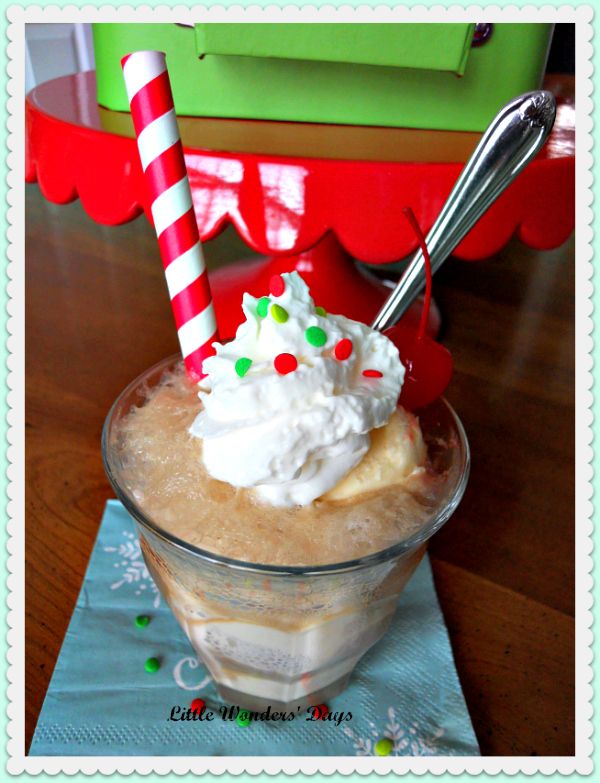 Linking to:
Link and Learn
,
Sharing Saturday
,
Kid's Weekly Coop
,
Share it Saturday