We visited the North Carolina mountains a few weekends ago. While we were there, we went up on the Blue Ridge Parkway for a little leaf peeping and ended up picking apples at a beautiful orchard.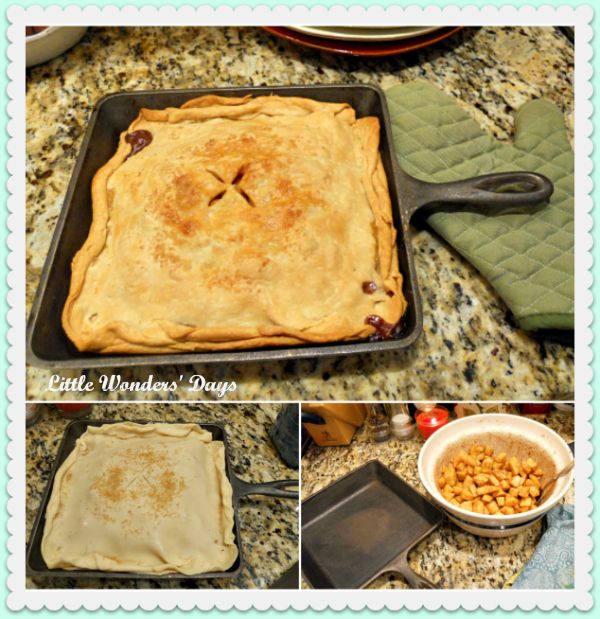 We used the last of our apples to make a delicious rustic apple pie. I borrowed my mother in law's square cast iron skillet to bake our pie in for a little something different. The apples were the craziest shaped things, so we hand peeled them rather than using our apple peeler. The kids helped with slicing and mixing the
ingredients.
1 teaspoon ground cinnamon
1/2 teaspoon ground nutmeg
1/4 teaspoon ground clove
a sprinkling of turbinado sugar
Preheat oven to 400 degrees. Unroll and line the skillet with one pie shell. Peel and slice apples. Hand squeeze the juice of one orange over them and stir. Add the remaining ingredients and stir well. Pour apples over the pie shell, placing more in the center of the pie. Unroll the second pie shell over the apples and tuck the crusts together. Make a slit in the top, sprinkle with some turbinado sugar.
Bake for about 25 minutes and then place a piece of foil loosely over the top to prevent the crust from burning. Continue cooking for about 40 more minutes, or until the apples are tender and bubbly and the crust is golden brown.