I hosted my annual "I'm thankful for you breakfast" for my kids this morning. It has become a fun little tradition in our house. About a week before Thanksgiving I do the breakfast table up cute (simple, but cute) and serve a fun breakfast and tell the kids how thankful I am for them. It is a school day, so it has to be pretty easy. I do most of the prep work the night before so the morning runs smoothly.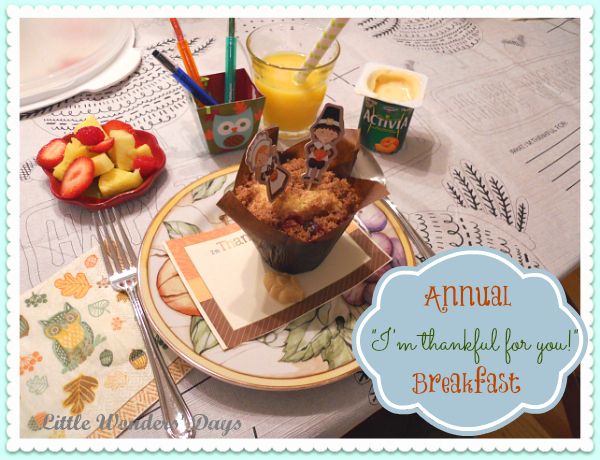 This year our menu was semi homemade cranberry coffee cake muffins, fresh fruit salad, yogurt, juice or chocolate milk, and one piece of maple sugar candy (they had to save for after school).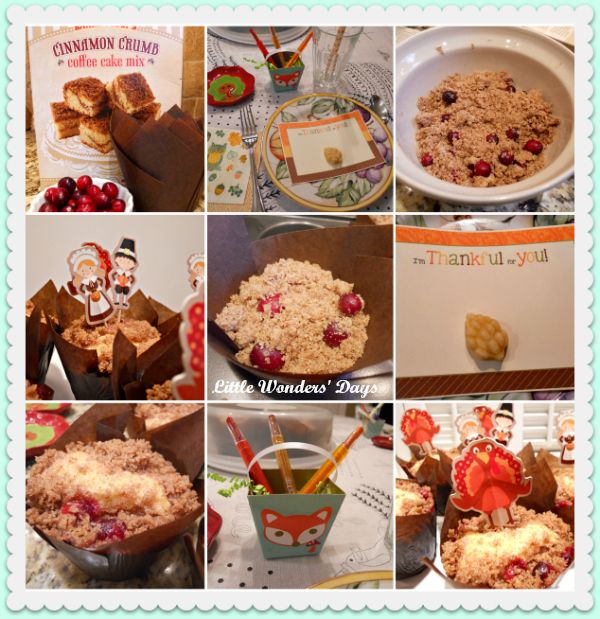 These cranberry coffee cake muffins were so, so good! I used Trader Joe's coffee cake box mix, but put it in muffin cups instead of a pan. I made the topping exactly as the box directed, but I added 1/2 cup of fresh cranberries. I just stirred them in with the topping and didn't add any additional sugar. The kids loved them...they thought they were cupcakes!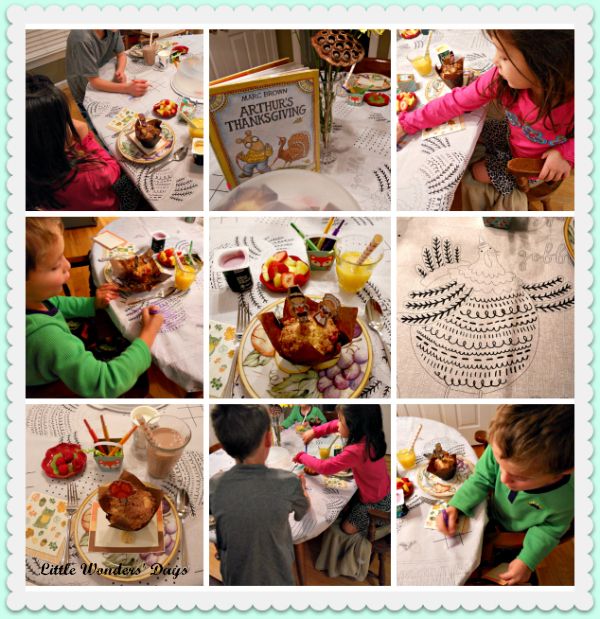 Of all the things, the tablecloth (from Target) was a big hit. It has pictures to color and games like tic tac toe. I found the "I'm thankful for you notes" at DigiMama's. I wrote notes to each of them telling them things I'm thankful for about them. While they ate and colored, I read Arthur's Thanksgiving by Marc Brown.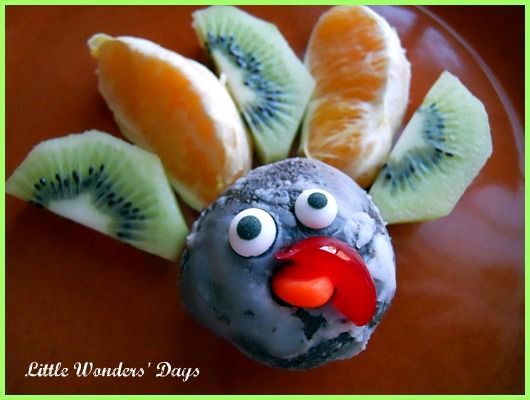 Linking to:
TGIF!
,
Link Party Palooza
,
Saturday Show and Tell
,
The Sunday Showcase
,
Get Schooled Saturday
,
Link and Learn