Welcome to the After School Link Party!
We have been experiencing the most beautiful fall weather. It's the perfect crispness in the morning and evening to know it's fall, but such nice warm afternoons.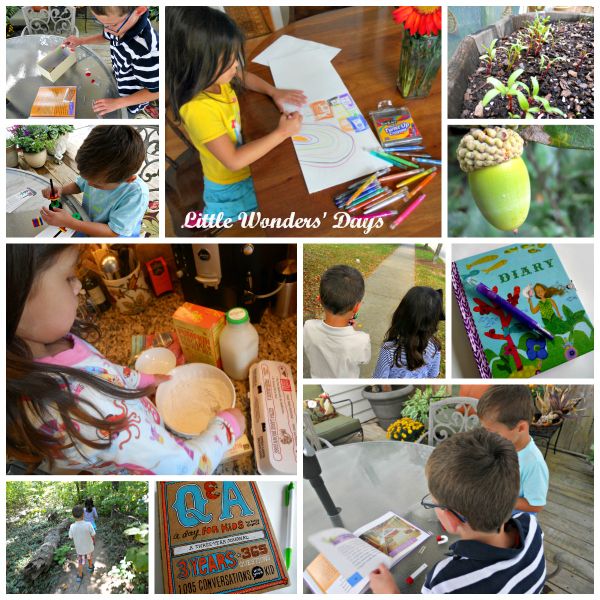 ...What we've been up to...
~ Learning about and playing with magnet sets
~ taking fall walks to find colorful leaves and acorns
~watching the squirrels scamper around gathering acorns
~ tending our fall sensory garden and watching the seeds sprout
~eating pumpkin pancakes for breakfast and pots of hot soup on the deck for dinner
~writing and drawing, writing and drawing a lot!
~ reading curled up in cozy blankets at night
~ listening to Elizabeth Mitchell on Pandora while doing homework
~ playing soccer and eating pizza afterward
~ walking to yummy fro yo after school
~ setting out some fall decorations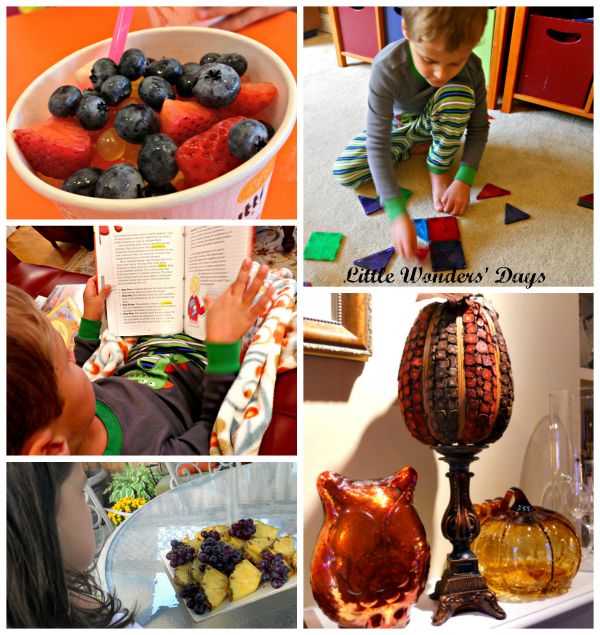 Feature
Sarah from How Wee Learn shared a great science project to show children why leaves change color in the fall. I've put it on our list to do over the next couple of weeks. We have the book, "Why do Leaves Change Color?" in the Let's Read and Find Out series that will be a great go along.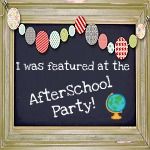 What have you been up to this week After School?
We would love to have you link up your

School-Age Post (Ages 5 and up)

about your learning week after school including crafts, activities, playtime and adventures that you are doing to enrich your children's lives after their day at school,

homeschool

or on the weekend!

When linking up, please take a moment to comment on at least one post linked up before yours.

Grab our after school button or include a link on your post or site.

By linking up you're giving permission for us to share on our After School Pinterest Board, social media sites or feature a link and/or image on our After School Party next week! Don't forget to follow along and join our After School Enrichment Community.
2013 After School Party Hosts
The Educators' Spin On It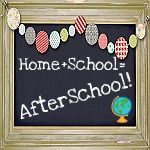 <div align="center"><a href="http://www.littlewondersdays.blogspot.com" title="Little Wonders' Days"><img src="http://i820.photobucket.com/albums/zz128/luraymeister/Afterschool/AfterschoolButtonDraft4.jpg" alt="Little Wonders' Days" style="border:none;" /></a></div>