We took a road trip the other day and visited a neat children's museum (a summer bucket list idea). There were various themed centers set up like a little town. Each area had its own mailbox...and the mail was waiting to be delivered at the town post office. My kids played in this area writing, sorting, and delivering mail for a loooong time! I couldn't believe how enthusiastic they were about this area. I suggested that we make our own family mailboxes at home which thrilled them.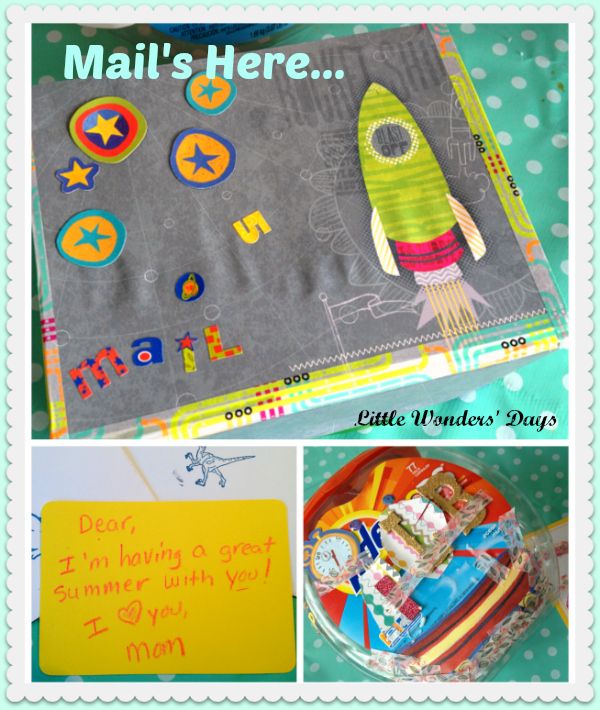 We rummaged around to see what we could use for mailboxes and came up with cereal and muffin boxes, and laundry soap tubs. I set out scrapbook paper, stickers, chipboard pieces, glue,washi tape, and scissors.
They each took a little different approach to making their mailbox. Little J went simple and glued a piece of paper on a laundry soap tub and used chipboard letters to make his name on it. Sassyfras put a bit of everything, yes everything, on her box. And Juiciness wanted to cover his with paper and stickers. They all turned out really cute. They set them next to their bedroom doors and then set out to "make mail".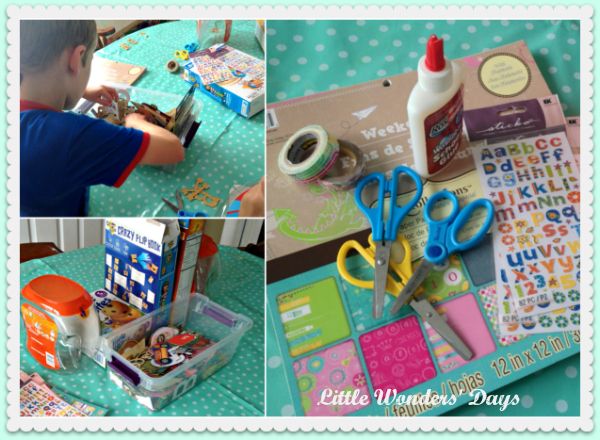 I have a desk organizer in the kitchen that has drawing supplies in it. I added some writing paper and envelopes for them to use. They are cracking me up with the things they are writing to each other and their reactions to the mail they receive.
This activity has been a great way for them to practice writing. Sometimes they ask me to write for them and they copy it, other times they dictate a long story, or simply make a picture.
They each picked a stamp to be "their stamp" and they use it to address the envelopes.
Here are some other post office themed ideas I found and loved