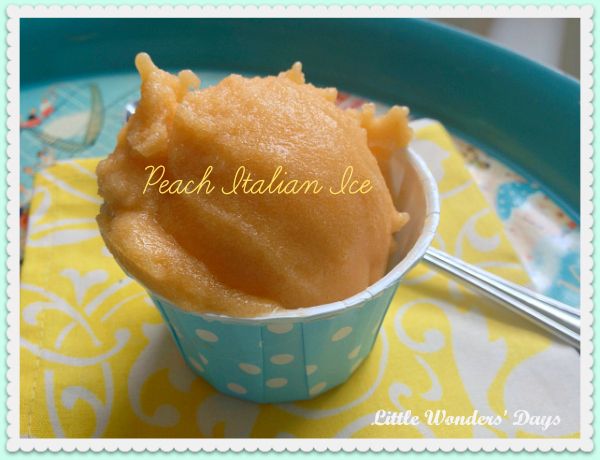 Sassyfras and I made peach Italian ice for dessert today. Again, it was one of our summer bucket list ideas. So fun! So easy! And so delicious!
Ingredients
1/8 cup fresh lemon juice
2/3 cup sugar + 1/2 cup water to make simple syrup
1/2 peach juice
(use the leftovers to make the adults some
bellini's
, smile)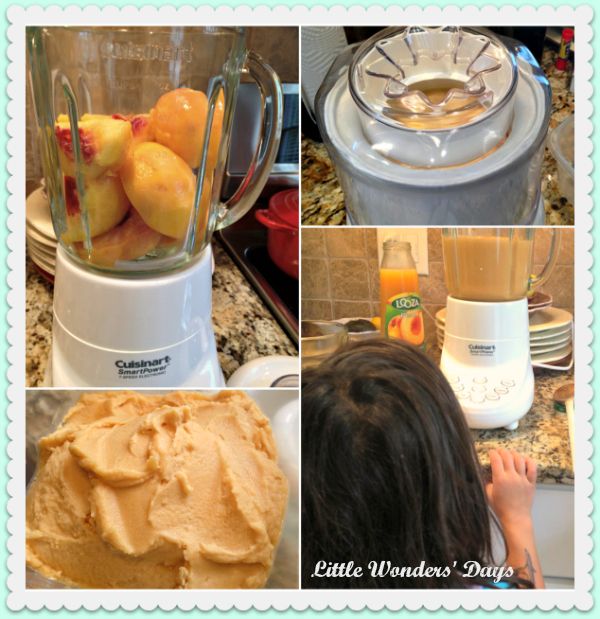 Our Recipe
Prepare the simple syrup by bringing 1/2 cup of water to boil with 2/3 cups of sugar. Once all the sugar is dissolved (should only be a couple of minutes) remove from the heat and cool.

Peel and slice the peaches. Puree them in a blender until smooth with the cooled simple syrup, fresh lemon juice, peach juice and water. Add more sugar and/or lemon juice until it taste "right" to you.

Refrigerate mixture until it's cold.

Freeze in your ice cream maker. Place in a sealed container and freeze until you're ready to serve.

Serve and enjoy!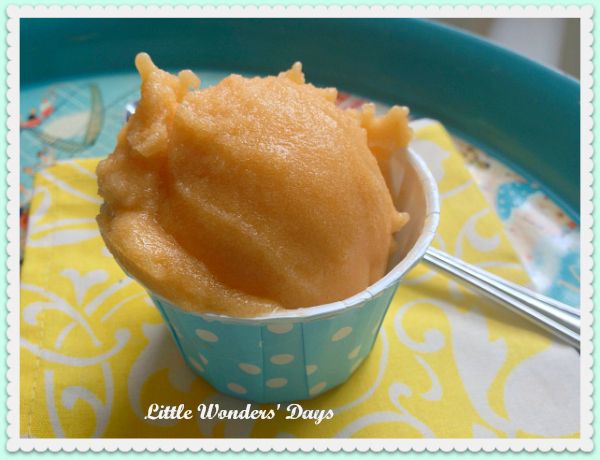 I can't wait to try some other flavors. I think the kids are clamoring for raspberry next.