Little J had the nerve to go an turn 9 years old overnight and didn't even ask my permission. I swear I was just chasing the little toddling thing at the park, helping him get his shoes on, and wiping up his spills (oh wait, I'm still doing that one). Seriously though, time has gone by quickly and while I'm loving the young boy he's turned into I still have fond memories of the tiny pink baby I brought home nine years ago. Thank goodness he's still cuddly.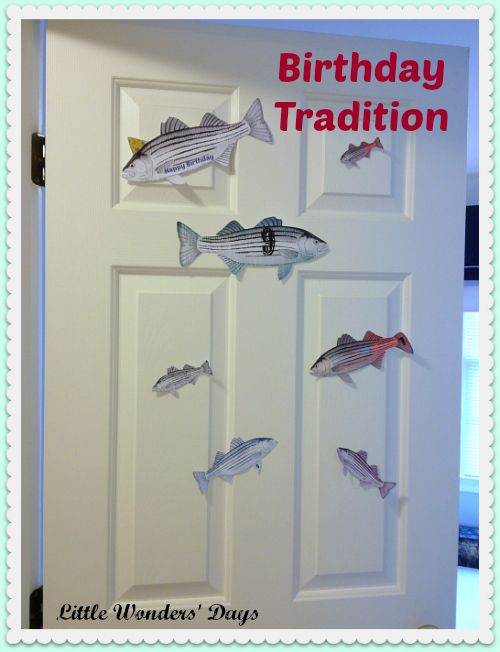 We have a tradition of decorating the birthday kid's door the night before their birthday. This year, Little J has really started to enjoy fishing. I found a clipart fish on WPClipart and ran it through picmonkey to spruce them up a bit. There were 9 fish on his door, two seem to be MIA in the picture.??
You can see his past doors at these links. We started when he was around 2, but I wasn't blogging then and don't have pictures available from the years between.