Welcome to the After School Party!
We were able to do several of our summer bucket list items this past week. We visited a nearby planetarium one morning. The kids really enjoyed the show, plus at the end, they showed us our local night sky and what to look for shortly after dark. It made for a fun evening.
We went on a fun butterfly walk, you can read about it here. The black swallowtails that we were raising emerged from their chrysalis on Friday and the kids released them.
There were so many wonderful links from last week's party that it was difficult to feature just a couple. Thanks everyone!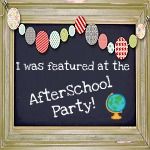 Monica at
Mommy Maestra s
hared some fun summer science. Her kids raised frog eggs they found in their yard into baby frogs. She has great pictures and it sounds like her kids had a wonderful experience caring for these little creatures.
I loved Keithia's post "Umlauf Sculpture Garden". She and her son found a great book, The Naked Lady by Ian Wallace, and then planned an outing to a sculpture garden complete with a scavenger hunt, a special lunch, and some quiet drawing/sculpting time with her son. I have to seek out a sculpture garden in our area to explore now!
Thanks everyone for linking up to the After School Party!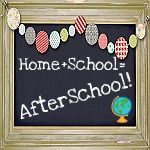 <div align="center"><a href="http://www.littlewondersdays.blogspot.com" title="Little Wonders' Days"><img src="http://i820.photobucket.com/albums/zz128/luraymeister/Afterschool/AfterschoolButtonDraft4.jpg" alt="Little Wonders' Days" style="border:none;" /></a></div>
We would love to have you link up your

School-Age Post (Ages 5 and up)

about your learning week

after school

including

crafts, activities, playtime and adventures

that you are doing to enrich your children's lives after their day at school, homeschool or on the weekend!

When linking up, please take a moment to comment on at least one post linked up before yours.

Grab our after school button or include a link on your post or site.

By linking up you're giving permission for us to share on our

After School Pinterest Board

, social media sites or feature a link and/or image on our After School Party next week! Don't forget to follow along and join our

After School Enrichment Communit

y.