Welcome to the After School Link Party!


I am reminded of the saying, "The days are long, but the years are short" when looking at this picture. My oldest will be turning 9 this week and I don't know how time went so fast.
We took just him out fishing yesterday to celebrate. He was reeling in bass all morning. His largest measured 18 inches and he has plenty of fish stories to tell!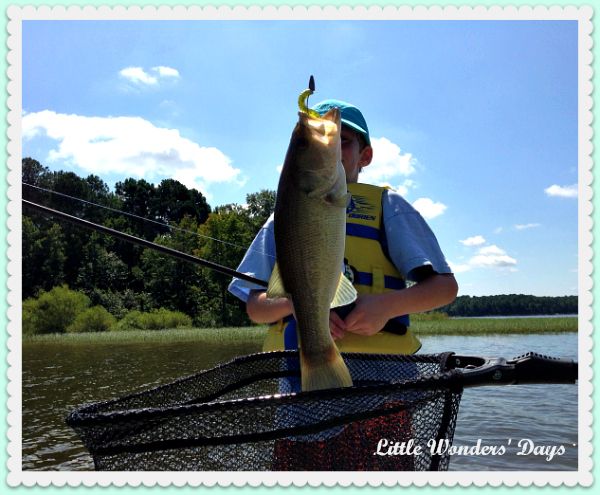 While we were out on the lake we were able to see Eagles, Herons, and Anhingas of all things. We've started a "lake journal" that we're going to keep in our tackle box.
I picked up a mini notebook at the store and wrote in the front ideas to journal on our trips, such as: date, time, weather, what birds we saw, fish we caught (what kind, where, using what bait, size) and anything funny or interesting happen etc.
I know not everyone can get out to a lake, but you might consider making another type of journal. Pinterest has a bunch of ideas for journaling with kids. Just pick something that will inspire them to write. Here are a few ideas.
Some ideas for kinds of journals
awe journal (see below)

I wonder...(for the hundreds of questions they ask)

random lists
After School Features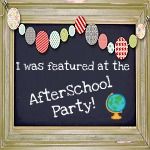 Rebecca, one of the mom's from Kids Activities Blog, shared "5 Secret Codes for Kids to Write a Coded Letter". I remember loving these when I was a kid and I keep forgetting to show them to my Little J. I'll have to send one to his mailbox!
Allison from The House of Hendrix shared a lovely idea of making "The Awe journal". She introduced this idea to her daughter to help her see and appreciate the small, often overlooked, awe inspiring moments and things in life. Her daughter has kept her own beautiful journal over the past year.
Thanks for linking up to the After School Party!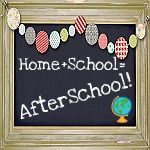 <div align="center"><a href="http://www.littlewondersdays.blogspot.com" title="Little Wonders' Days"><img src="http://i820.photobucket.com/albums/zz128/luraymeister/Afterschool/AfterschoolButtonDraft4.jpg" alt="Little Wonders' Days" style="border:none;" /></a></div>
We would love to have you link up your

School-Age Post (Ages 5 and up)

about your learning week

after school

including

crafts, activities, playtime and adventures

that you are doing to enrich your children's lives after their day at school, homeschool or on the weekend!

When linking up, please take a moment to comment on at least one post linked up before yours.

Grab our after school button or include a link on your post or site.

By linking up you're giving permission for us to share on our

After School Pinterest Board

, social media sites or feature a link and/or image on our After School Party next week! Don't forget to follow along and join our

After School Enrichment Communit

y.