We made some watermelon paletas using Fany Gerson's book Paletas. It's a book that we borrowed from the library last year and really enjoyed, so checked it out again this summer. Her recipes are easy and use healthy ingredients. Last year we made Mexican chocolate, mint and lime, and strawberries and cream paletas from this book. Our molds were purchased off of Amazon and we've had good success with them.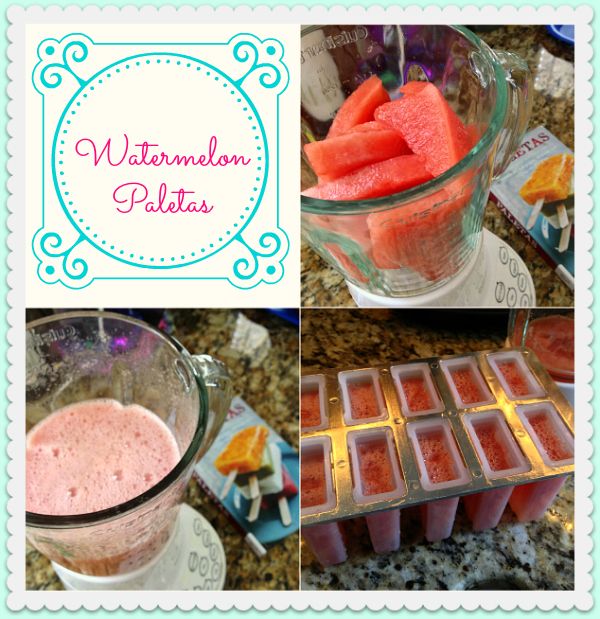 Ingredients
You can find the recipe in the "look inside" sample on Amazon on page 24.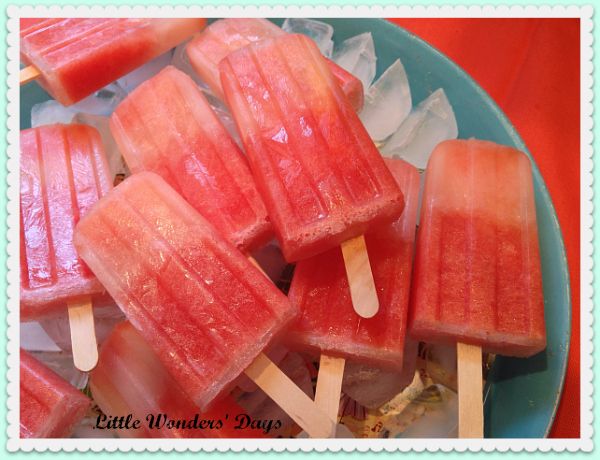 These were very refreshing and I really love knowing my kids aren't eating a ton of sugar and food coloring when they have popsicles.