I've randomly picked four summer bucket lists to feature today. I'm loving all the bucket lists that are linked up, so stop by the party and check them out, so fun! I'll be featuring more links next Saturday.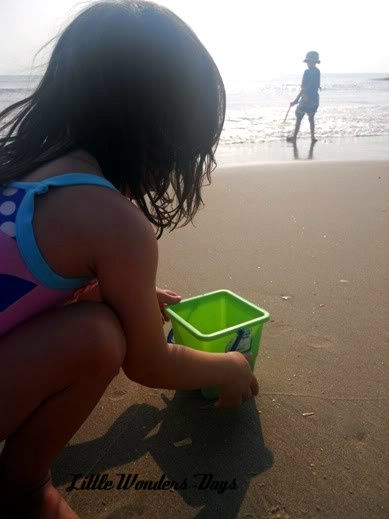 Lindsay at Bytes of Memory has such a great summer fun list! Lindsay's list has some great traditional summer fun (like make popsicles) mixed in with some really creative fun ideas and learning goals (such as do 10 science experiments). I love the idea of eating all meals outdoors one day and finding and painting walking sticks!
Beth has rounded up 109, to be exact, really fun summer activities for a great summer bucket list. Check out her list at 123 Homeschool 4 Me. I like the ideas of trying to regrow celery (#20) and going on a zoo scavenger hunt (#26).
Nicole at Every Day A Memory has shared a wonderful spring/summer list of idyllic summer fun. You'll want to stop by just to see the pictures she shared of past summers. It will make you long for summer that much more.
Have you read "10 Ways to Play This Weekend" at Terri's blog Creative Family Fun? Well, she did a spin on that with Ways to Play This Summer for her bucket list. I love the idea of creating a family newspaper.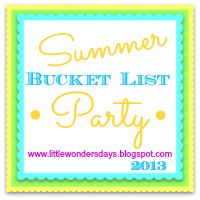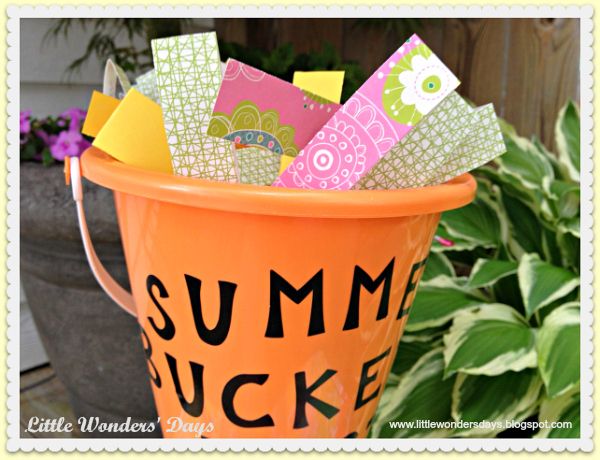 The kids have asked to do a few things this past week. Instead of saying "No", I've said, "Let's add that to our summer bucket list" and that has made them very happy!

Pin It