Our family made homemade corn tortillas tonight. The kids rolled and pressed them, Daddy cooked them, and I turned them into enchiladas. It was such a fun family time. It's one of those things that just seemed like "an ordeal", but they were really simple and so good...like why haven't I ever made these before good.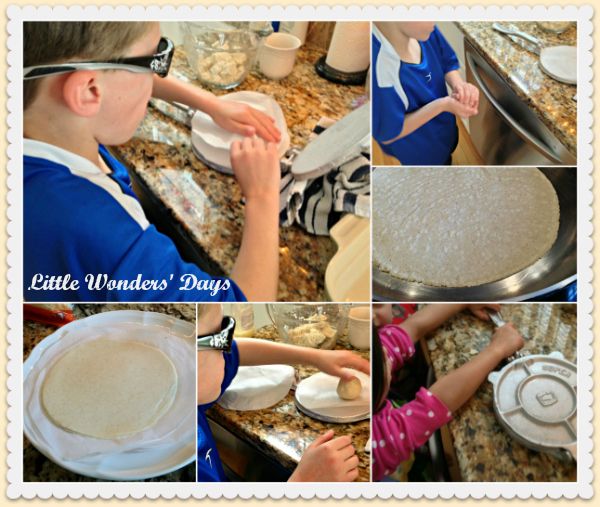 It helps if you wear your Joe cool sunglasses while you make them, just saying.
I found the tortillas press (a long time ago) and the corn flour in the Hispanic food section of our grocery store. The dough is made from Masa corn flour, water and a pinch of salt. Mix it according to the package directions adding a bit more water or corn flour until the dough is similar to the consistency of play dough.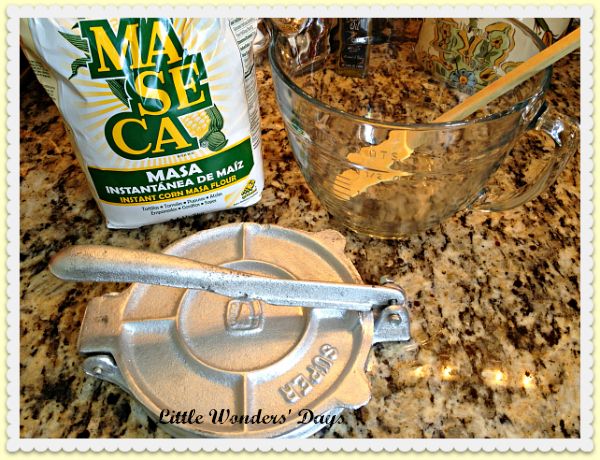 The kids rolled the dough into golf ball sized pieces and pressed them between pieces of parchment paper on this tortilla press. Daddy cooked them in a fry pan on medium-high heat one minute each side.
I turned most of them into beef enchiladas. I used a canned enchilada sauce and followed the directions on it to make them.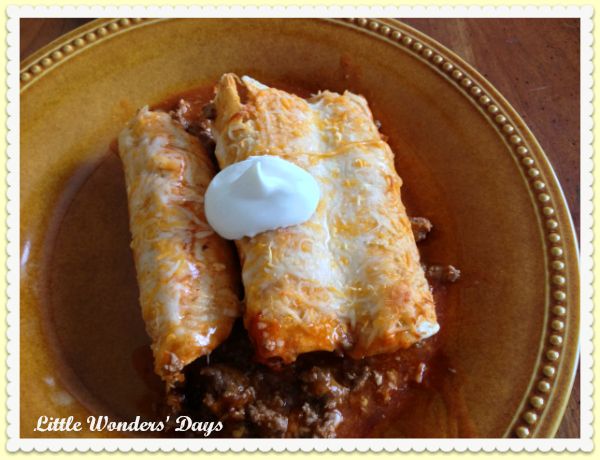 My kids weren't brave enough to eat these, but they did eat their tortillas with cheese and loved them. Happy Cinco de Mayo.
Here are some things we've done in past for Cinco de Mayo...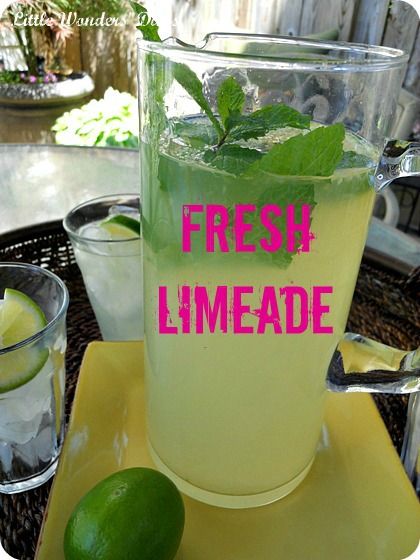 Made tissue paper flowers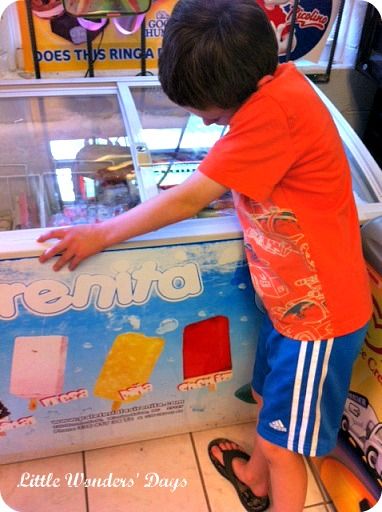 Visited a Mexican grocery store