My husband and I used to have a little date night on Friday nights. I would make an appetizer and drink for us to enjoy after the kids went to bed. Now that they're older, we're more comfortable with leaving them with a sitter and actually getting out of the house. We still enjoy a nice appetizer and drink most Friday nights, even with the kids up running around!
I think I just found a new favorite dip recipe at Sweet Paul.
It's a lemon and feta dip that is so delish and ridiculously easy to make! I made it for the first time a few days ago and had a serious craving for more, so we'll have it for our "happy Friday night".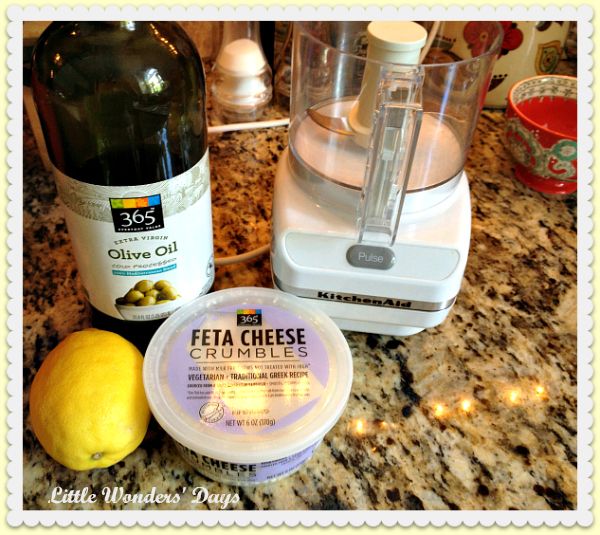 You just need some crumbled feta cheese, lemon, garlic, olive oil and your favorite crackers or veggies.
I'm serving the dip with some flat bread crackers, cucumbers, and warm tomatoes. I made the tomatoes by tossing them with some olive oil and sea salt. I placed them in a parchment paper baking dish and roasted them at 450 degrees for about 5 minutes. Let them cool and garnish with fresh oregano.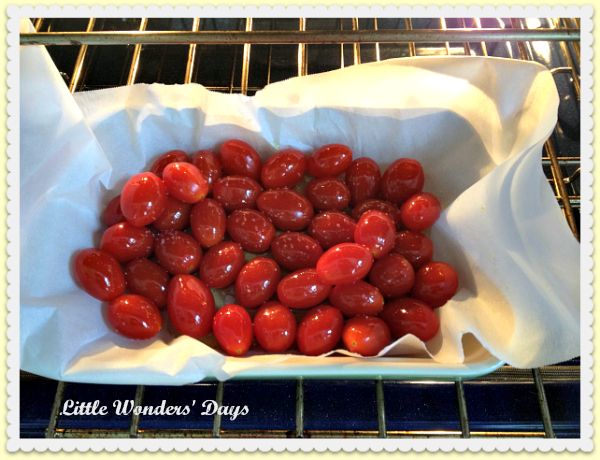 I think this appetizer would pair well with just about any drink. We're having a gin and tonic tonight. Our weather has been unusually rainy and cool, but it finally warmed up today and was just beautiful. We'll enjoy this on our deck.