Welcome to the After School Link Up!
The kids and I were at the farmers market a couple of weeks ago and bought a hanging geranium for our deck. We went out to water it the other day and found a nest had been built in the center of it. The nest was empty, but we checked on it each day.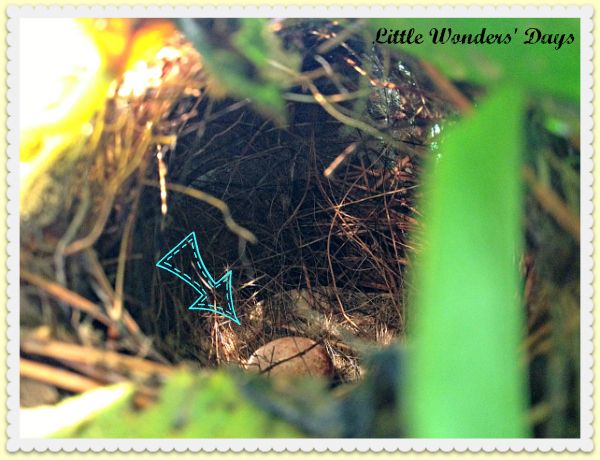 Then one morning, there was one little egg! And another one the next morning. Each morning there has been one new egg added. We're up to four eggs as of today.
It seems to magically happen, because we are yet to see mommy or daddy bird. From our reading, we think they are Carolina Wren eggs. (
We're using the
Cornell Lab
as a resource.)
From our reading, there will be an egg laid each morning for a few days for a total of 4-7 eggs.
Once the last egg is laid, the mother bird will start incubating them and only leave the nest a few times a day.
The babies will hatch in secession in about 2 weeks. My kids are so excited, I am too.
Features from last week's party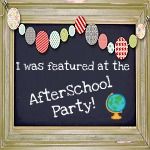 Thank you to everyone for linking up last week!
We would love to have you link up your

School-Age Post (Ages 5 and up)

about your learning week

after school

including

crafts, activities, playtime and adventures

that you are doing to enrich your children's lives after their day at school, homeschool or on the weekend!

When linking up, please take a moment to comment on at least one post linked up before yours.

Grab our after school button to include a link on your post or site!

By linking up you're giving permission for us to share on our

After School Pinterest Board

, social media sites or feature a link and/or image on our After School Party next week! Don't forget to follow along and join our

After School Enrichment Community

.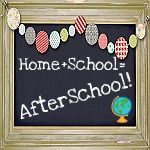 <div align="center"><a href="http://www.littlewondersdays.blogspot.com" title="Little Wonders' Days"><img src="http://i820.photobucket.com/albums/zz128/luraymeister/Afterschool/AfterschoolButtonDraft4.jpg" alt="Little Wonders' Days" style="border:none;" /></a></div>

Pin It