Welcome to the After School Link Up!
Aren't these just the cutest faces?! We've spent some time on our deck this week trying to be quiet so we can watch mommy bird feed these little guys. She has gotten pretty used to us and will go about her business. It doesn't take her too long to pop in a plop her worm or bug in one of these little mouths.
They seem to know when feeding time is over because they turn themselves in the nest and snuggle up with each other to sleep. They are about a week old. There are 2 eggs that haven't hatched and at this point, I doubt they will. From our reading at The Cornell Lab of Ornithology, these babies will be ready to leave in just another week or so.
Features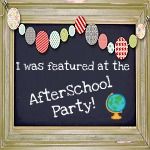 The Chaos and The Clutter shared a great post, "Activities for the Secret Garden", filled with great go along activities to the book The Secret Garden by Burnett. This would be a fun family summer read and follow up with some of the activities listed.
This Reading Mama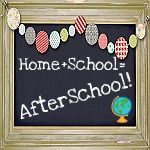 <div align="center"><a href="http://www.littlewondersdays.blogspot.com" title="Little Wonders' Days"><img src="http://i820.photobucket.com/albums/zz128/luraymeister/Afterschool/AfterschoolButtonDraft4.jpg" alt="Little Wonders' Days" style="border:none;" /></a></div>
We would love to have you link up your School-Age Post (Ages 5 and up) about your learning week after school including crafts, activities, playtime and adventures that you are doing to enrich your children's lives after their day at school, homeschool or on the weekend!

When linking up, please take a moment to comment on at least one post linked up before yours.

Grab our after school button or include a link on your post or site!

By linking up you're giving permission for us to share on our After School Pinterest Board, social media sites or feature a link and/or image on our After School Party next week! Don't forget to follow along and join our After School Enrichment Community.