I decided to buy the box set of Gilligan's Island to watch from time to time during our drive to Miami for spring break. My husband and I loved this show as children and hoped our kids would too...and they did! I loved how they laughed at the silly things that Gilligan did.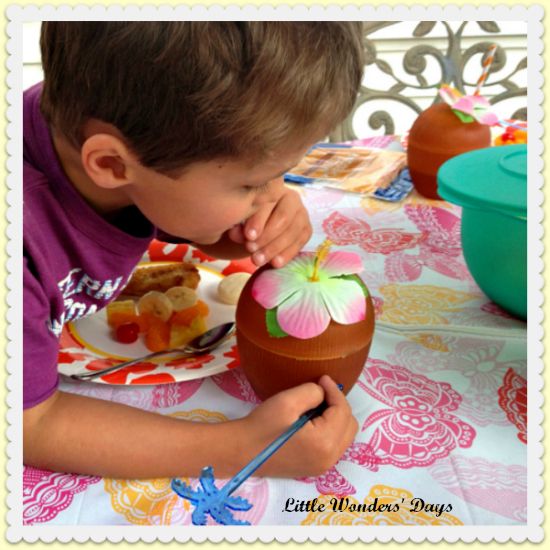 I decided for our Friday fun we would do a Gilligan's Island family fun night. We made a fun dinner to eat on the deck, answered a few "If you were stranded on an Island..." questions, and then watched a couple of episodes together.
I tried to make our dinner "Gilligan's Island Theme", but I think they eventually had just about anything you could imagine to eat on that deserted Island of theirs! So in the end, I made a few themed dishes and the rest is what I knew we would all enjoy.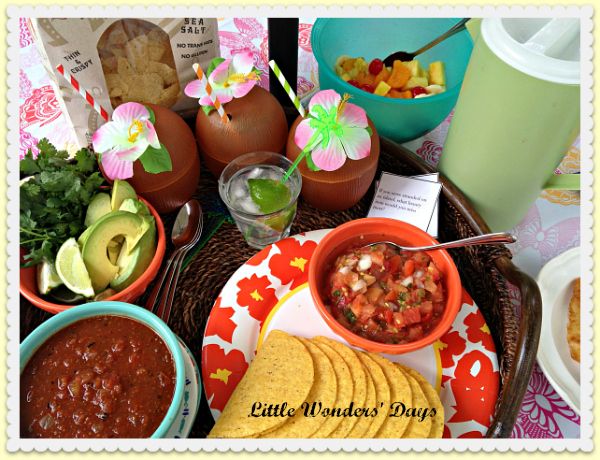 Our menu was grilled fish tacos or fish sticks, chips and salsa, tropical fruit salad, and iced pineapple kona pop tea (from Teavana). I found the cute coconut cups for the kids at the Dollar Store and the plates were from Target. While a coconut cream pie or banana cream pie for desert would have fit our theme better, we had popsicles for dessert.
Our tropical fruit salad was made with pineapple, mandarin oranges, and bananas. I threw in a few cherries too.
For our fish tacos I used "fish chunks"(I know, not very appetizing name, but that's what they call them. It's really pieces of nice fish that are wonderful and much less expensive for fish tacos) from Whole foods marinated in some lime juice and taco seasoning. Then we just grill them until done. Stuff a taco shell with some fish, fresh salsa, avocado slices, cilantro, and a squirt of lime juice!
While we ate dinner we read and answered a few "If you were stranded on an Island..." questions. I just typed up and printed out these out for us. The kids eventually started posing their own questions for discussion too. After we cleaned up from dinner we watched a couple episodes together.
Don't forget the Summer Bucket List Party starts May 1st!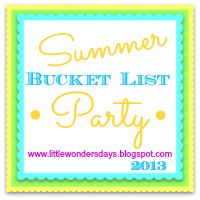 Pin It