We took a family trip a local nursery this past weekend to purchase plants for this year's sensory garden. We bought mostly herbs and edible plants from this nursery. We also went to Lowe's to pick up some seeds, flowers, and other plantings to fill in our garden. More on this year's sensory garden is coming. You can see our 2011 garden here and our 2012 garden here.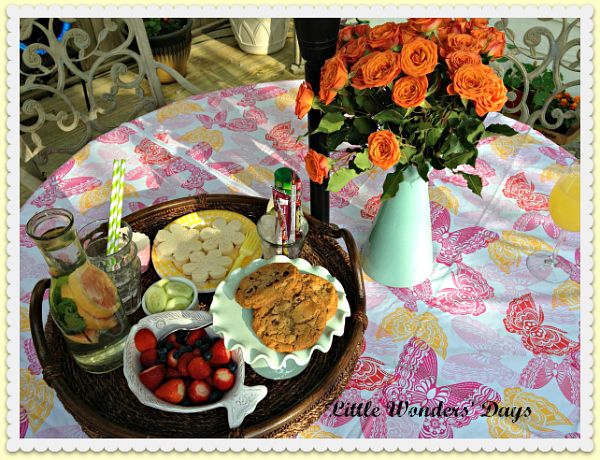 The kids and I planted over the past couple of afternoons. I decided to have a quick impromptu garden picnic for dinner tonight. So, after we got cleaned up a bit we headed to the kitchen to make a quick and easy, but festive picnic dinner for the kids.
We usually try to eat together as a family, but there are a few nights a week Daddy just doesn't get home in time for little tummies.
We made peanut butter and jelly sandwiches, strawberries and blueberries, cucumbers and dip, yogurt, and chocolate chip cookies for dessert.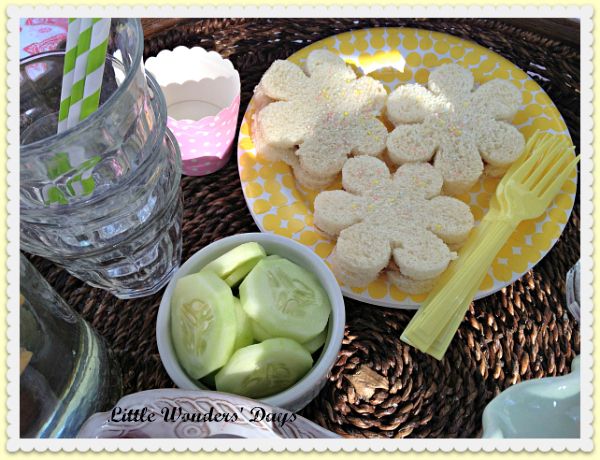 I used a flower cookie cutter to make the sandwiches a bit more fun. I find it easiest if I cut all the bread first and then spread the pb&j. You can use the scraps to make bread crumbs...or visit a local pond to feed the ducks I suppose.
We used one of our new herbs, grapefruit mint, to flavor our water. We added a few slices of grapefruit too (don't leave the fruit in too long or it will get bitter).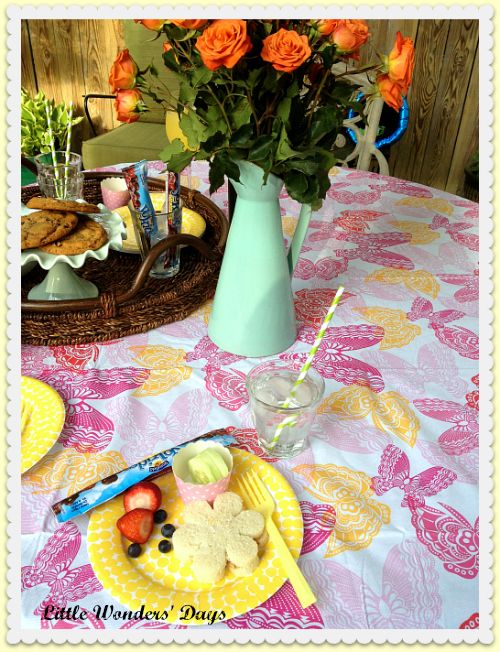 This was a fun way to celebrate getting our garden planted and enjoy a lovely spring evening outside. Daddy eventually made it home and joined us playing outside for a bit.