Junior Ranger guide for Everglades National Park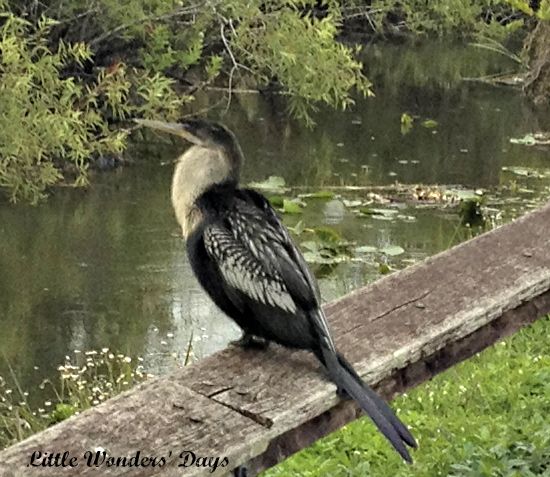 Anhinga at Anhinga Trail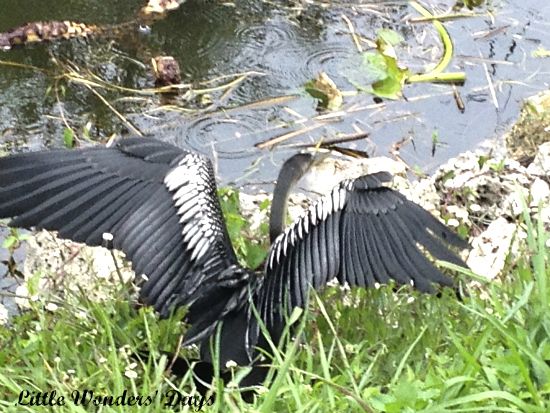 Anhinga drying its wings.
The anhinga has webbed feet and dives to find fish to eat. It spreads its wings to dry them afterward.
It is said that there are two seasons in the Everglades, dry and wet. The wet season starts in May and runs through hurricane season. During the dry season, migratory birds come to nest and other animals are forced into smaller areas to find water and food. It also means cooler temperatures and fewer mosquitoes!
Florida alligator, (a little too close for comfort).