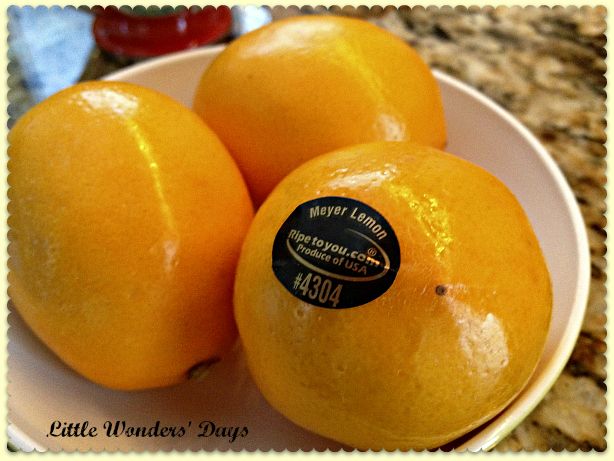 I found Meyer lemons at the grocery store this past week and grabbed a few for us to make a special dessert.
The kids have wanted to eat an "orange" ever since I brought them home. Aren't they beautiful!
I invited juiciness to join me in the kitchen to make Meyer lemon panna cotta this morning. I've been trying to do more one on one activities with the kids and they seem to really enjoy the special time. They all know their turn will come around soon, so they're good with letting their sibling have my time.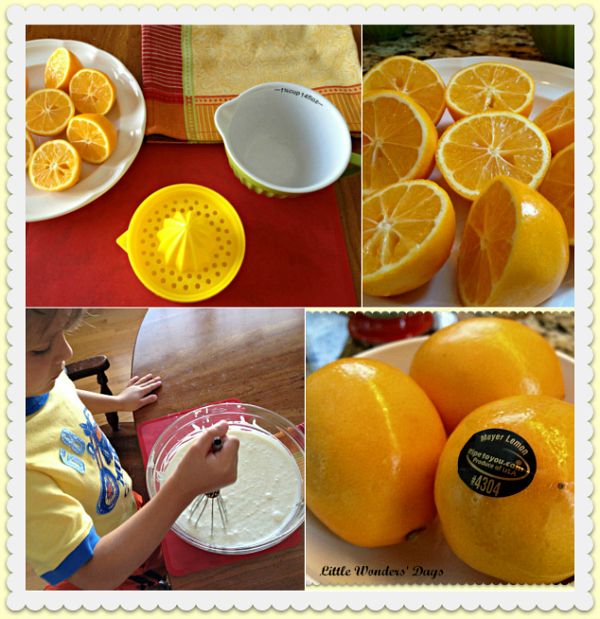 He's so good with helping in the kitchen now. He juiced all the lemons and measured and stirred all the cold ingredients for us. I just did the part that involved the stove top. One little tip, I like to put a small silicone mat under the bowl for them. It keeps the bowl from slipping.
We put one ripe raspberry in the bottom of each ramekin. They floated to the top a bit when we filled them, but that's okay. I also garnished the tops with a bit of lemon zest.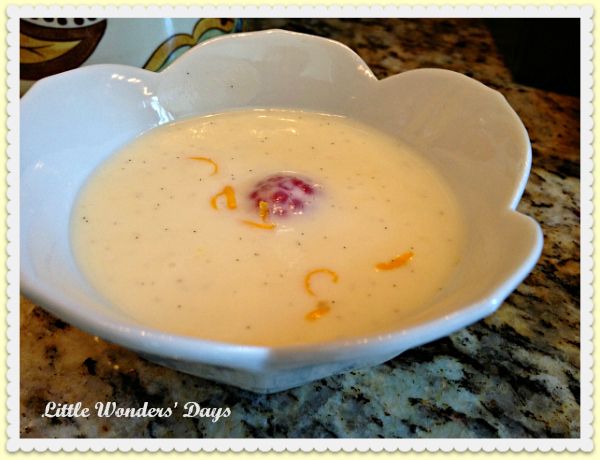 Our changes:
Decreased the heavy cream to just 2 cups

Added 1 cup of Meyer lemon juice to the cool cream mixture

Increased the sugar for a total of 1 1/4 cups

Omit the balsamic strawberries

Pin It