1. Buy an inexpensive kite and leave a note that says, "I love you higher than a kite flies". Then spend an afternoon flying it together. (I found ours at the dollar store).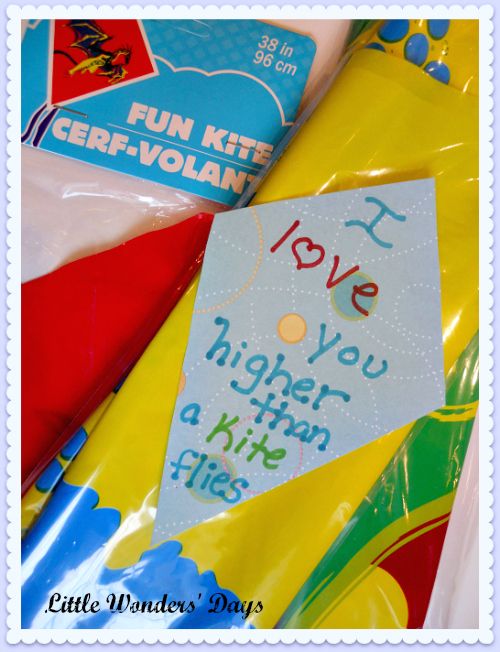 2.
Make some homemade limeade together, then go sit someplace fun to drink it and talk about what they're looking forward to doing this spring.
3. Foster their sense of childhood magic and provide materials for them to make a leprechaun trap. In addition to some general crafting materials I have set out, they have an inventors bin that has some recycled and scrap materials they can use to make a leprechaun trap.
Leave them a little note on St. Patrick's Day from a leprechaun telling them how close he was to being caught. You might leave some gold chocolate coins, one dollar gold coins, or Lucky Charms cereal for breakfast.
5. Purchase a shamrock plant and leave them a shamrock shaped note telling them you feel lucky to be their mom. I'm not one to believe in luck, so this is completely tongue in cheek, but they get the idea that I feel so special to be their mom and we get to have some fun with a twist on St. Patrick's Day.
6. Get a little March madness and do something silly for a day. Eat dessert first, wear pajamas all day, find silly hats to wear, whatever...just out of the normal.
7. Make their lunch special on St. Patrick's Day
(I'll probably send a St. Patrick's Day lunch the Friday before St. Patrick's Day),
but make it easy on yourself too. You can send green foods, like grapes, pepper strips and dip or edamame, or send rainbow fruit salad. You can package foods in green bags or use St. Patrick's Day stickers on regular bags. Use green utensils, napkins, and straws. Shamrock cookie cutters can make even a peanut butter and jelly sandwich special. Include an Irish blessing. Here is my post of fun, but simple lunches.
8. Pack a snack and take them to the park right after picking them up from school. Swing on the swings, play hide and seek, dig in the sand box and just have fun with them.
9. Frame a picture of the two of you or the whole family doing something fun together. Set it in a pretty frame on their dresser.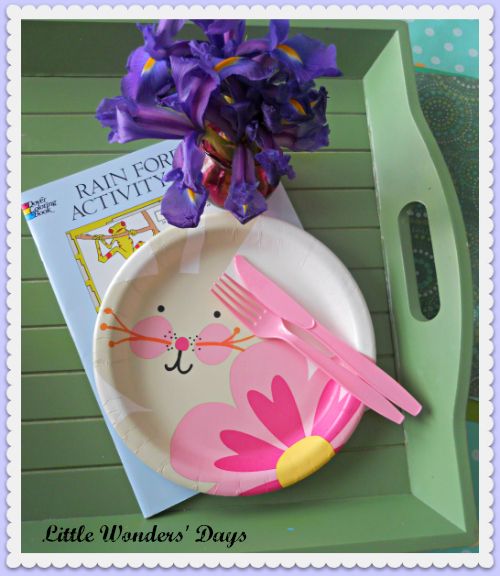 10. Bring them breakfast in bed one day over spring break. Keep it simple, spill proof as possible, and fun! I'm planning on chocolate chip pancakes, bacon, a juice box, a vase of flowers (without water), and instead of the newspaper that I would love, I'll put coloring pages, word searches, mazes, or crossword puzzles.

Pin It