The kids did their valentines today. We had so much fun! It's easy for this time to turn into a chore. So instead, we turned it into "an event". I popped some popcorn and found some fun music on Pandora. I'm just getting used to using Pandora, but I really like turning on music for the kids in the afternoon. The kids like Justin Roberts and I was able to just type in his name
and we enjoyed some fun music.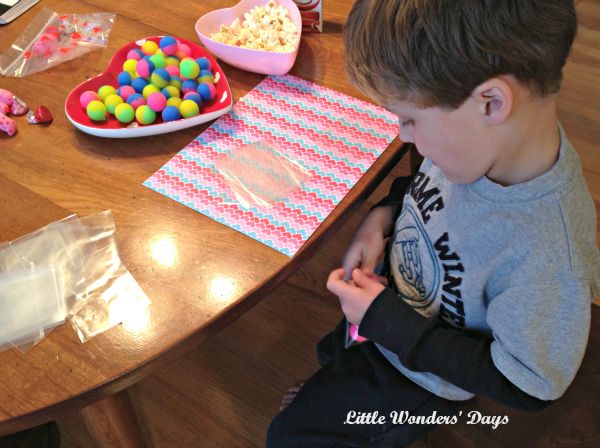 Juiciness and Little J are taking bouncy balls to their friends. While they packaged their gifts, we talked about what makes a good friend and how to be a good friend. I found an interesting article about helping our children with friendships at The BBC.
I'm thankful my kids have a lot of really sweet friends. It's so fun to see them develop these friendships. Little J is at the age where he enjoys a lot of friends, but is developing a few really close friendships as well. Supporting your child in developing these relationships is so important and a great way to show your children you love them.
Okay, so here is my true confession. The thought of watching three kids write out all their friend's names and then their name for around 60 valentines was more than I could imagine. So, I used Avery mailing labels (I think they were 5663) and used their website to design labels for all the kids.
(they have who they are from on them, I just blocked that part out)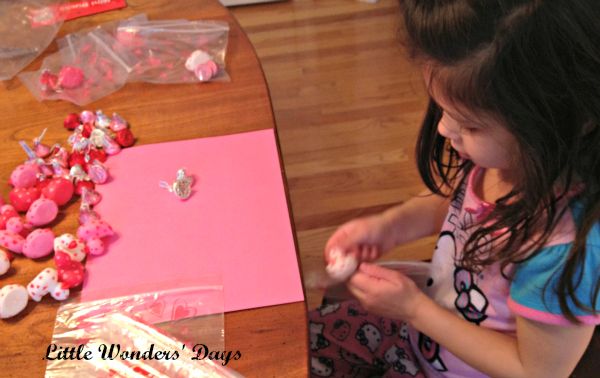 Sassyfras is taking little ducks and kisses to her friends.
Her teachers call their class ducks, so that is why we picked these cute little Valentines.
They each had their class list and picked out what colors they wanted for their friends. I told them that was thoughtful they were thinking about what their friend would like.
(I wrote the names on the back for them.)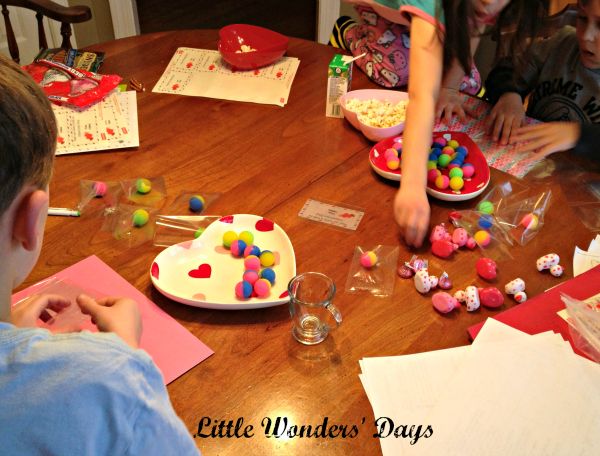 A little controlled chaos, I don't even want to think about the mass chaos it would have been if they hand wrote everything.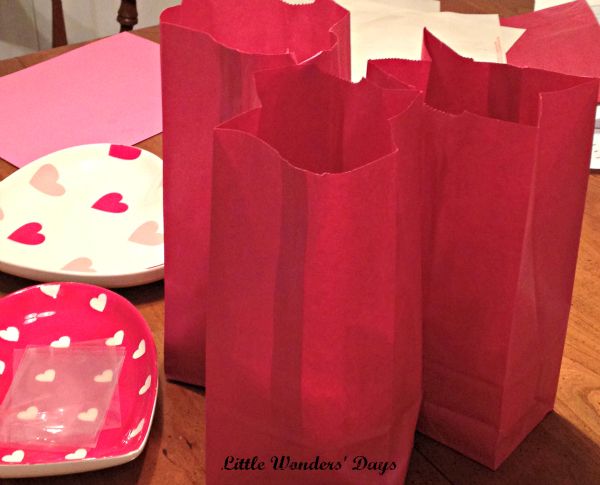 Done!! When they finished they put all their Valentine's in lunch bags ready for the big day.

Pin It