It's a loving act to guide, teach, and support children while they learn to handle more and more responsibility. We've just added a little more responsibility our house. Say hello to our newest family member. He doesn't have a name yet, but the kids are over the moon about him. He was our valentine present. We don't have any other pets and the kids are eager to take the best care of him they can.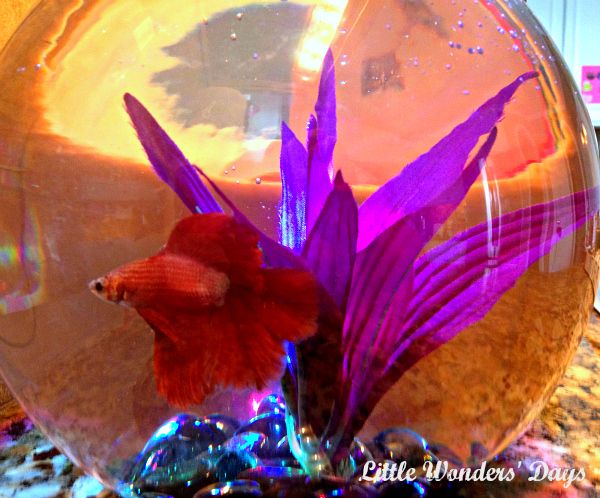 Kids must learn responsibility and caring for a family pet is such a fun way to learn to be responsible. They won't know how to care for him and be responsible right away. I must teach them and show them how. While they learn to care for our fish, we will be there to guide them and ensure our pet is safe. When they are successfully and independently responsible for his care, perhaps we'll get more fish
(just not in the same tank!)
I hope my children know it means I love them when I make them clean up their toys and get themselves prepared for the day and all the other ways I ask them to be responsible as I prepare them to grow up and be responsible adults.

Pin It
Linking to:
Living Life Intentionally
,
For the Kids Friday