I wanted to do this yesterday, but the weather didn't cooperate. I drew conversation heart messages on our front walk for the kids to find after school today. I wrote their names in a few of them.
This was a simple way to use both words of affirmation and spend quality time with my kids with one easy activity.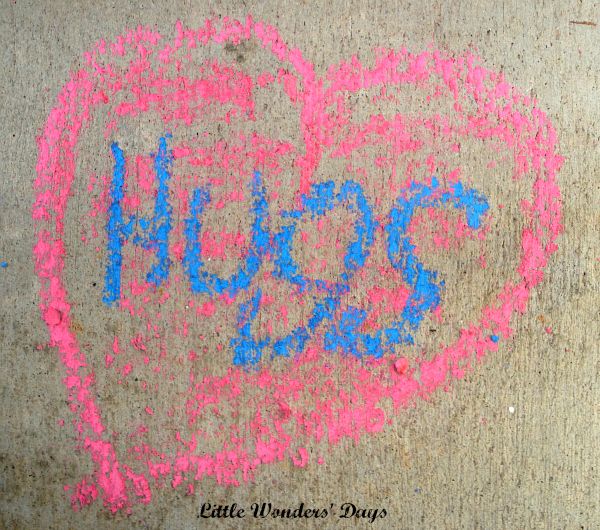 My neighbor came out about the time I was drawing my 10th heart and looked at me a little funny. I was reminded of the line from one of the Madagascar movies where the penguins say, "Just smile and wave boys". So I endure a little embarrassment to show my kids love, I can live with that.
Sassyfras said, "It's beautiful mommy".

Pin It
Linking to:
Link and Learn