We're studying Alaska this week as part of our participation in "Booking Across the USA". We
started work on a diorama of the Alaskan tundra yesterday. With all of our extracurricular after school activities, I can tell it's going to take a few days to complete.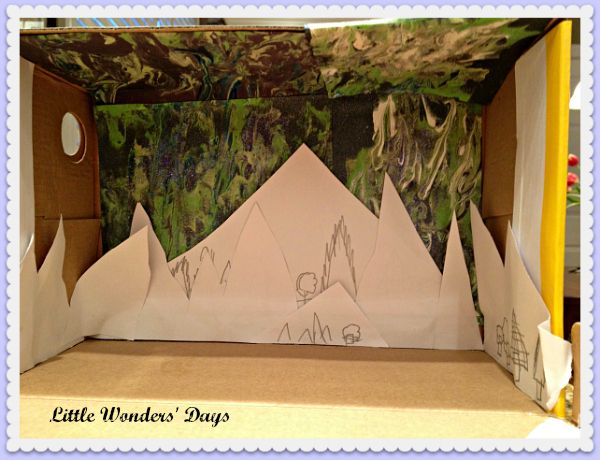 Our study focused on learning about Aurora Borealis, the Northern Lights. This link can provide a quick explanation of this beautiful site.
Our book list:
Alaska by Shelley Gill
Arctic Tundra by Michael H. Forman
Smithsonian Earth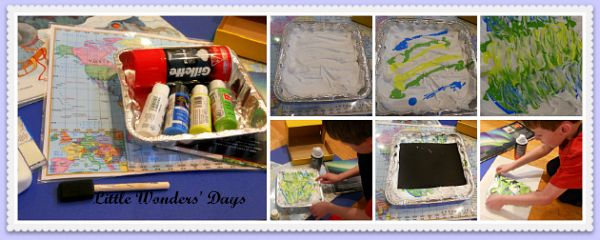 To make the backdrop of our diorama, I thought it would be fun to combine one of our favorite crafts, shaving cream painting, with this project. We used black card stock instead of white this time to give the effect of night and used paint colors (neon green, yellow, and blue) you might see in the Northern Lights.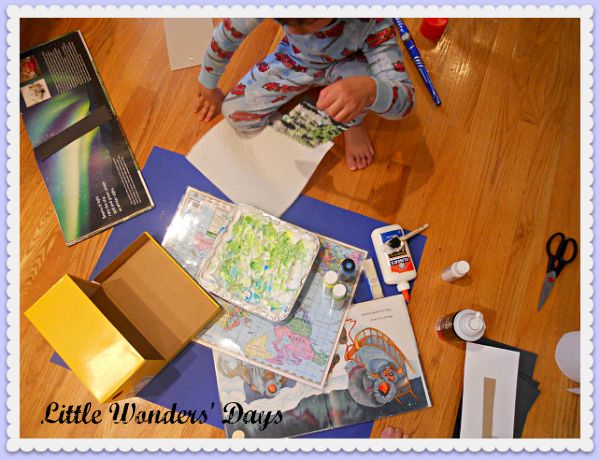 Each of the kids took turns making "the Northern Lights". After the papers dried, we put a little glue and glitter on them. We used them for the backdrop of our diorama and put one of the papers on our poster we're making about Alaska.
I would love to see these lights myself one day, hopefully with my kids. Until then, we watched some You Tube videos. This one is beautiful.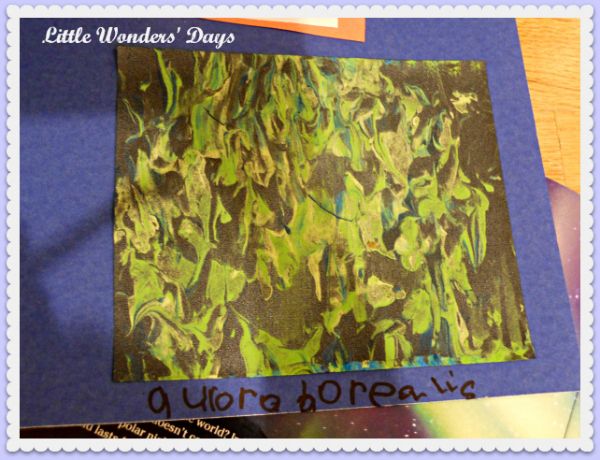 So far, our poster of Alaska has some of the animals native to the tundra and now a "picture" of Aurora Borealis. The kids are doing this as a collaborative project. Sassyfras did the writing today. I'm hoping they will be willing to "present" their poster to us one night after dinner.

Pin It