First, I want to give you a link to a really cute "14 Ways to Love Your Kids" print over at Happy Home Fairy. She used some of my ideas and many of her own to make herself a cute print. Go check it out.
For today's "Way to show your kids you love them" idea I took the kids to a specialty cupcake place for our after school snack. The cupcake part isn't what I'm suggesting, but the special time you spend being fully present and engaged with reconnecting with your kids and hearing about their day. No cell phones, no texts, no computer, no folding the laundry, no errands to run, just me sitting and listening. My oldest doesn't like sharing his day right away, but he does like that I'm present with him.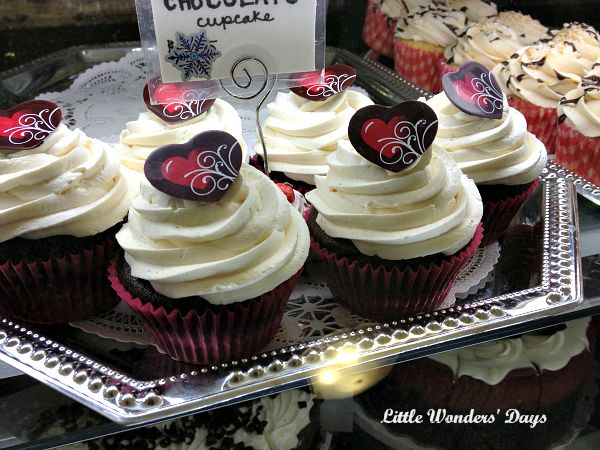 I know when I'm trying to tell someone something I think is important or even shooting the breeze, that I stop or cut the conversation short if I sense they aren't listening or have other pressing matters at hand. I can't give them undivided attention all the time we're together, but those few minutes when we see each other again are so important for building our relationship.
It doesn't really matter if we go for cupcakes, ice cream, or smoothies. Those things are fun, but what matters is being fully present.

Pin It
Linking to:
The Kids Weekly Co-Op