Welcome to the After School Link Up
We had a semi "Chinese Tea Ceremony" to celebrate the Chinese New Year today. I'm sure it was far from the traditional tea ceremony, but it was a fun way to learn a little about the Chinese culture and some history of tea. My kids love hot tea and they really enjoyed our ceremony. I found this site to be a helpful resource.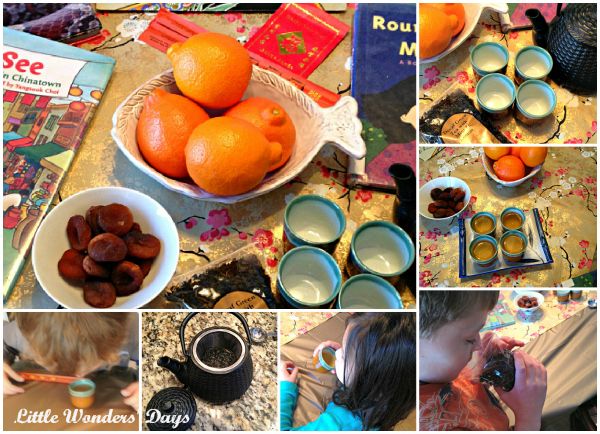 I set the table with some dried apricots, tangelos, our teapot and teacups, chopsticks, lucky money envelopes, and some books picture books. I picked a loose leaf decaffeinated green tea with mint and lemon for us to try. First, we passed the bag of tea around to look at it and smell it. Then I heated the water and the kids helped me scoop the tea into the basket. Everyone loved it except Little J. He likes the taste of sweeter herbal teas.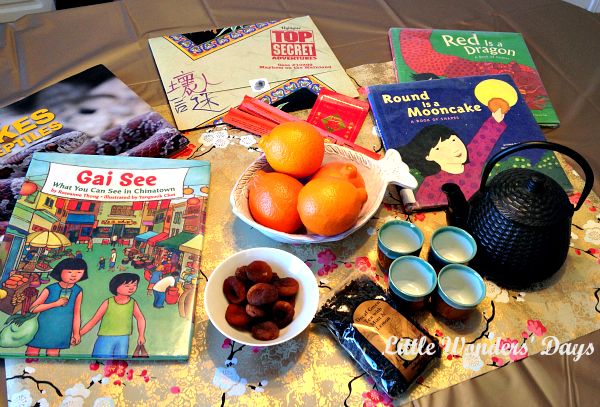 We read some of our books as we enjoyed our tea.
Here is our book list:
Round is a Mooncake by Roseanne Thong
Red is a Dragon by Roseanne Thong
Gai See What You Can See in Chinatown by Roseanne Thong
Guide to China, Highlights Top Secret Adventures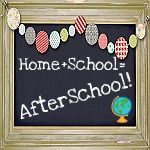 <div align="center"><a href="http://www.littlewondersdays.blogspot.com" title="Little Wonders' Days"><img src="http://i820.photobucket.com/albums/zz128/luraymeister/Afterschool/AfterschoolButtonDraft4.jpg" alt="Little Wonders' Days" style="border:none;" /></a></div>
We would love to have you link up your School-Age Posts (Ages 5 and up) about your learning week after school including, crafts, activities, playtime and adventures that you are doing to enrich your children's lives after their day at school or on the weekend! When linking up, please take a moment to comment on at least one post linked up before yours and grab our after school button to include a link on your post or site! By linking up you're giving permission for us to share on our After School Pinterest Board or Feature on our After School Party next week! Don't forget to follow along and Join our After School Enrichment Community.
Link up your After School Activities, Crafts and Adventures! We'd love to see them!

Pin It