Instead of doing a "10 Easy and Inexpensive Ways to Show Your Kids You Love Them" post for February, I thought I would invite you to join me for 14 days of ways to show your kids you love them. A little something to do each day leading up to Valentine's Day. Now this isn't meant to mysteriously stop the day after Valentine's Day, it's just a little something fun and a way to get started doing little things each day. Nor is it meant to take the place of saying "I love you" a million times a day.
Juiciness asked to put our Valentine decorations out yesterday. I love that he remembers that one of our family traditions is to decorate our house for certain holidays. I think making family traditions is huge in making children feel loved.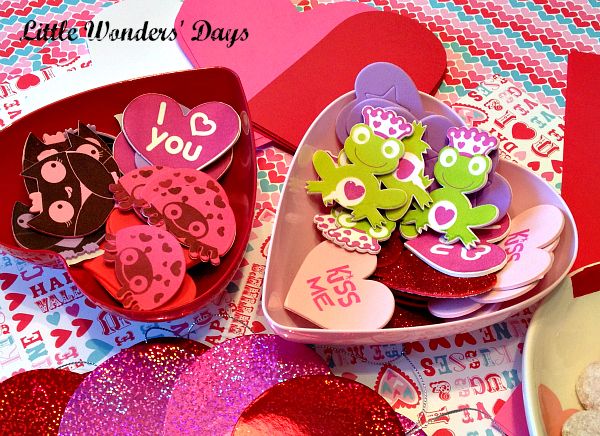 Only one little problem...I don't have any formal Valentine decorations. Do you? I guess a lot of people probably do, but this is one holiday that we do a few crafts and set those out, but I don't have valentine wreaths or anything.
After I gathered all the kids from school we came home for snacks and crafts. I set out some store bought raspberry tea cookies and milk with strawberry flavor straws for snacks. I set out bowls of foam stickers and craft papers for them to make pictures or valentines.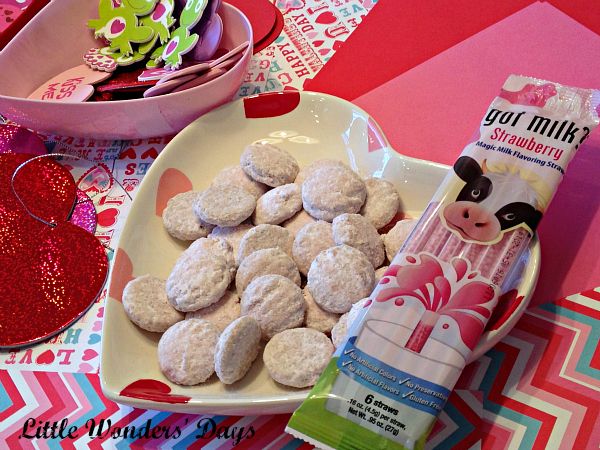 We decided to decorate our kitchen cabinets with their creations. I had a few sparkly hearts that we hung too. Hopefully after dinner there will be time to make this adorable paper chain. You just need to email the blog author for the file and she'll send it to you.

Pin It