Aside from doing all typical things a parent does to show and tell their children to love them, there are plenty of ways to show your kids they're special and you love them. Here are 10 simple and inexpensive ways to do something out of the ordinary to let your kids know you're thinking of them and love them.
1. Spell it out in Lego blocks...and then spend some time building with them.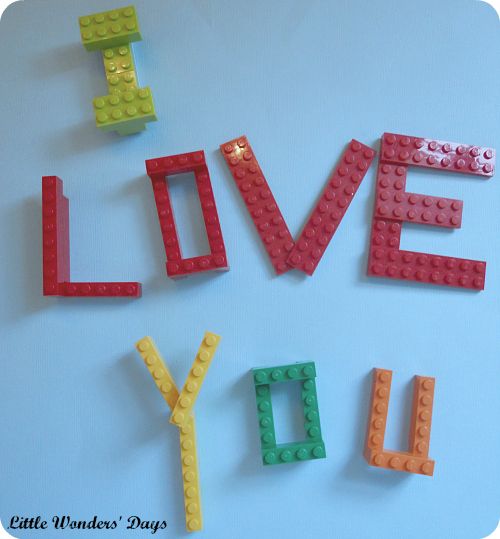 2. Involve them in planning family outings, vacations, and goals for the new year. Let them know their ideas and thoughts are important.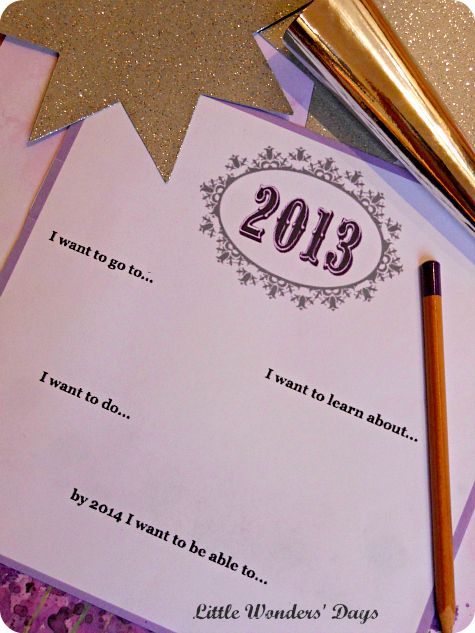 3. Take them out for a special weekend breakfast and color with them while you wait for your food to arrive.
4. Hide a little note in their gloves for them to find unexpectedly. I write on the back of lunchbox notes and tuck them into their gloves or pockets. It makes for a simple and easy surprise.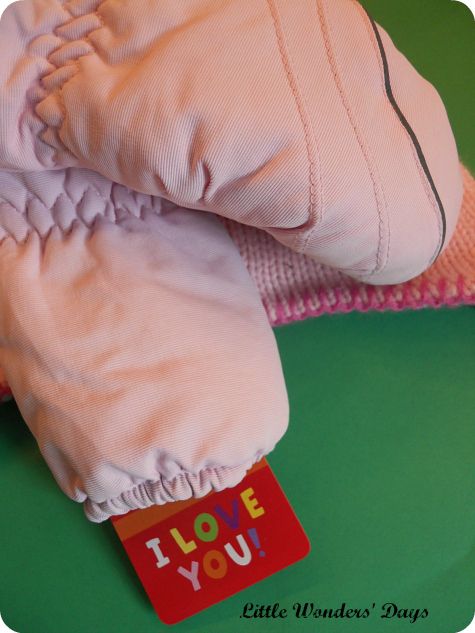 5. It's really cold here, but that doesn't stop my kids from missing the pool. Find an indoor pool and spend an afternoon playing until everyone is good and pruny. We have an aquatic center, community center, and a wellness center all with pools open to the public for a small fee.
6. Fill a jar, box, or basket with notes that let them know what you love about them. Leave it on their night table for them to read one each night before bed.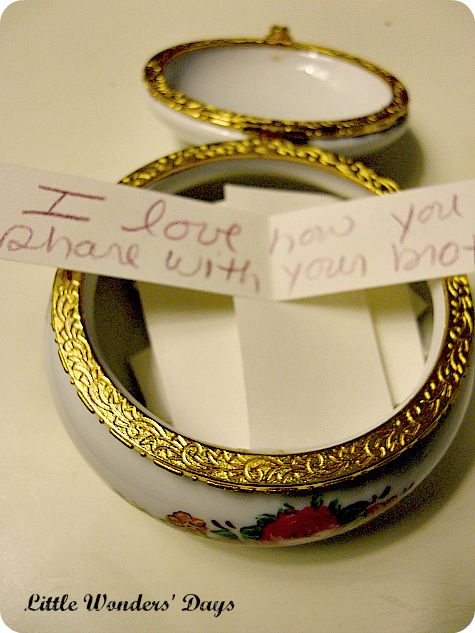 7. Read from a child's devotional or prayer book of your faith each day at breakfast or dinner. If you're not religious you might consider reading a poem or other peaceful words.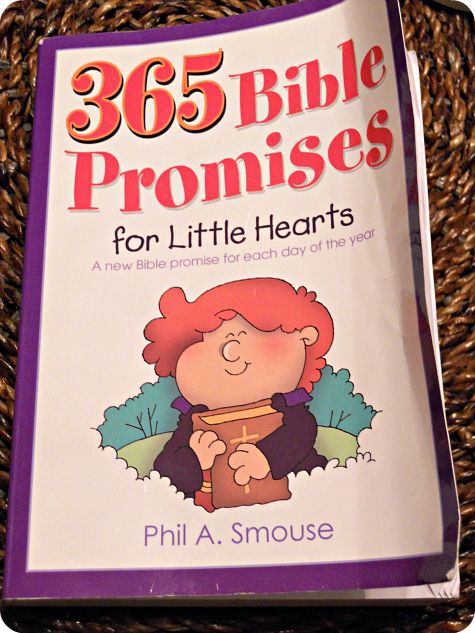 8. Tell them "I love you" in another language...perhaps one they're learning in school.
9.
Make homemade chicken noodle soup. Feed it to them in bed when they're sick.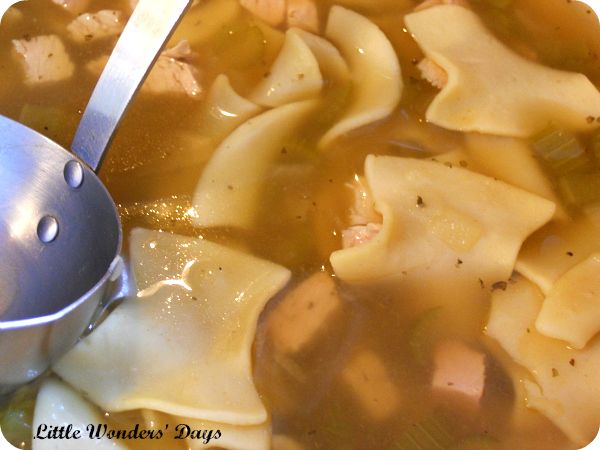 10. Make a bookmark that says, "I love you" and give them a new book to read together.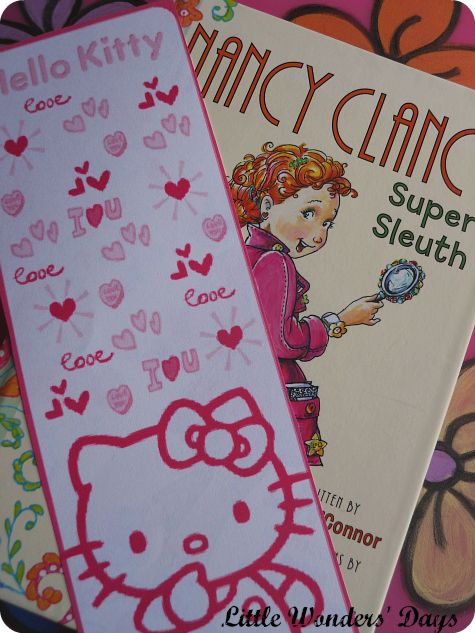 Chelsea left a comment and let me know that National Hug Day is January 21st, so hugs those kiddos until they run the other way when they see you coming!