We've been enjoying our advent calendar! I love having a rhythm to our days, it certainly helps make them more predictable. Since today is Monday it was a "Make or Craft Day", which worked out great for us. Sassyfras and Juiciness were both scheduled to bring the playdough for their classes this month.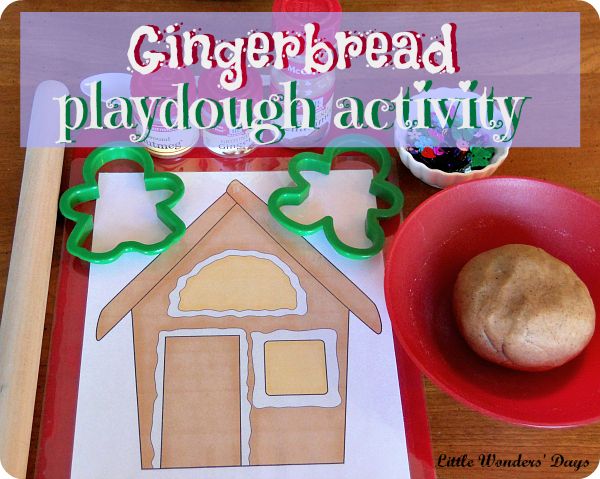 I gave the kids options of various seasonal playdoughs and they chose gingerbread scented. Also great, since the theme in their classrooms is all things gingerbread. I found the recipe at The Sweet Adventures of Sugarbelle. It's your basic playdough recipe with ground ginger, cinnamon, nutmeg, and cloves added. You can also find a recipe at The Imagination Tree.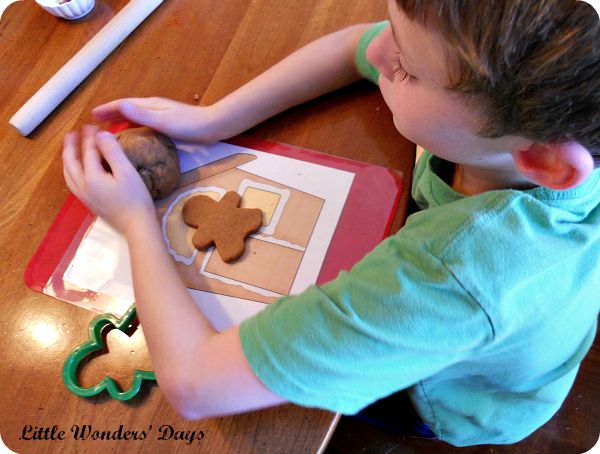 I set out the playdough, some empty spice containers, bowls and spoons on the table. I told them they could pretend to make their own gingerbread. I also set out some sequins and some gingerbread playdough mats. I found t
his fun gingerbread house playdough play mat at
Prekinders
. I printed off several copies and laminated them.
I have the biggest craving for gingerbread cookies now! This stuff smells so good and the kids have really enjoyed playing with it, even my eight year old had fun making "gingerbread cookies". I think I'm off to make the real thing now, rhythm or not!