I thought I would share a couple of simple things I did this week that made old play things new again and resulted in hours of creative and imaginative play.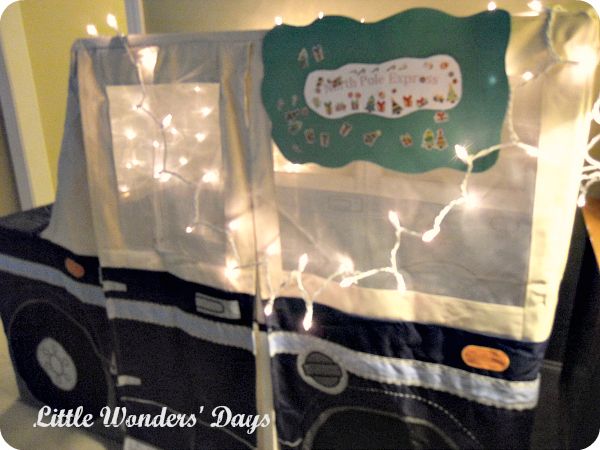 The first one was I put a strand of Christmas lights on the kids' play tent. They made a sign that says, "North Pole Express". They proceeded to pretend to drive Christmas toys all over the world, read Christmas books in there, and a lot of other fun play. It took me all of five minutes and has led to hours of entertainment.
The other one was I gave the kids some small buildings, people, and trees from a Christmas village set to use on their train table. I found the houses at CVS and the other things we already had. Wow, this was a hit. Lots of fun!