Aside from doing all typical things a parent does to show and tell their children to love them, there are plenty of ways to show your kids they're special and you love them. Here are 10 simple and inexpensive ways to do something out of the ordinary to let your kids know you're thinking of them and love them.
1. Prioritize them this holiday season...that is to say protect your time with them. This is one month of the year that I guard family time like no other. My husband and I get invited to a great many gatherings, but only accept invitations to a couple, and they usually include the kids. I've already turned down a few events and I don't feel guilty about it and you shouldn't either. "You have plans already" and it's called "I'm making family memories". I figure the number of magical Christmases are few and I'm going to savor every last minute of them.
2.
Leave silly love notes for them to find on the Christmas tree...or leave serious ones that tell them how much they truly mean to you.
3. Make an indoor fort and spend a cold afternoon playing with them in it. Bring in their stuffed animal friends, some good holiday and winter books, and a tasty snack.
4.
Make a family favorite dessert together and sit by the fireplace to talk.
Great Grandma's rocky road fudge!
5. Show them pictures of you at Christmas when you were little. There is a shared connection when they see pictures of you as a child and listen to the stories of your favorite Christmases.
6. Let them do extra chores to earn money to buy small presents for their siblings and other family members. Teaching children to earn, save, and spend money wisely is a huge gift of love.
7. Put their homemade Christmas ornaments on the tree, no matter how formal your house or tree might be. Our tree is covered in memories from Christmases past and it's perfect to us.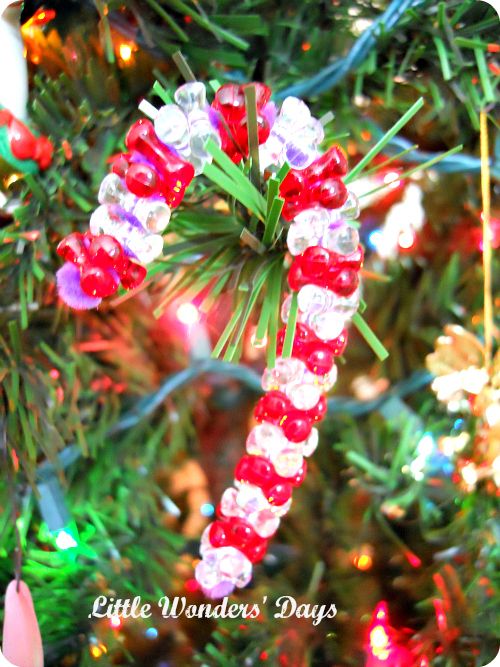 8. Stop what you're doing, pull them onto your lap and read their favorite holiday book when they ask you, even if you've read it 100 times that day already. They won't ask to do this forever and you'll cherish the memory.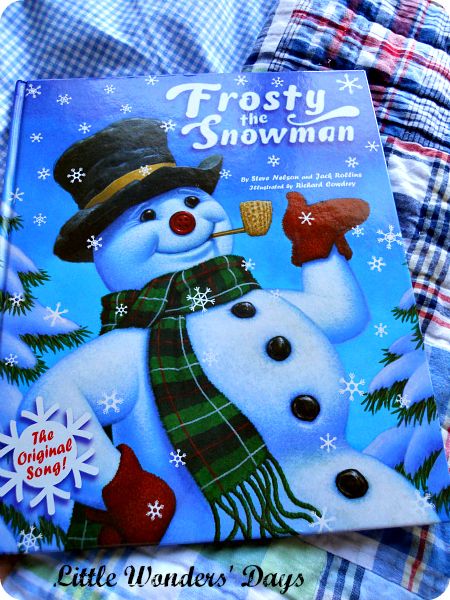 9. Find out what holiday traditions are special to them and try to include them in your plans. Traditions are important and draw families close, so think about what you want to instill in your family. If trying to do it all makes you crazy, then don't do it all. It's better to be nice ;)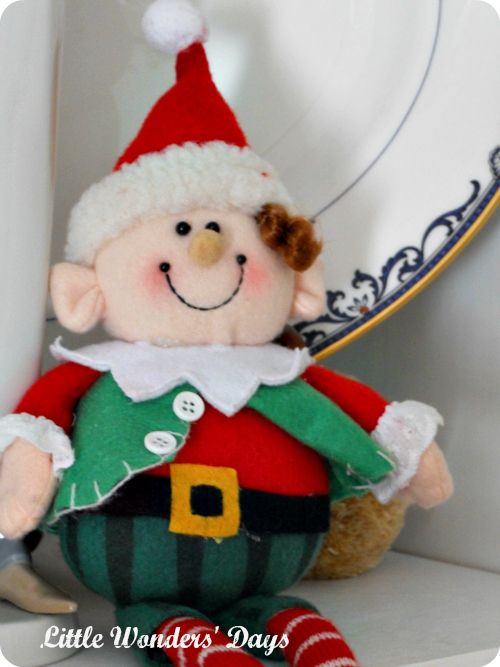 Nicholas, our North Pole elf
10. Take care of yourself and stay well. I know when I don't get enough sleep or feel run down that I don't always feel like playing or being silly and even get snappy (we won't tell Santa that part).

Pin It
Linking to:
The Sunday Parenting Party
,
Show and Tell
,
Tot Tuesdays
,
Super Link Party
,
It's Playtime!
,
Kids Weekly Co-op
, For the Kids Friday
, TGIF!
The Sunday Showcase
,
Link and Learn