We're doing something new this year, celebrating St. Nicholas Day. Last night, I lined the kids' slippers up under our Christmas tree and put a few candy treats in them. We talked about St. Nicholas and the characteristics that made him special yesterday. We also did some activities from this website, it's great for kids.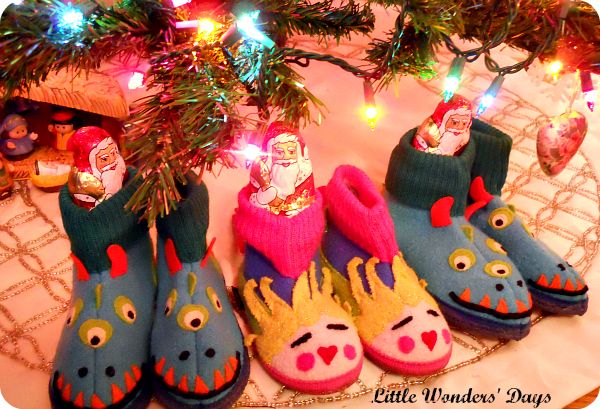 The boys had outgrown their slippers, so they got a new pair. Sassyfras's slippers still fit and are in great condition, so she got a pair of Hello Kitty Christmas socks from the Target dollar bins ...(and was over the moon about them!)
Their treats were a small chocolate St. Nicholas, some traditional chocolate coins and a couple of little candy canes.