A package arrived this past week with nine hundred yards of packing paper and it felt wasteful to throw it in the recycle bin. I cut most of it into sheets for the kids to use for drawing and coloring, but we saved a bit to make our thankful scroll.
Supplies
acrylic paint in fall colors
We started by gluing one end of the packing paper to the wrapping paper tube and then went to town decorating the paper.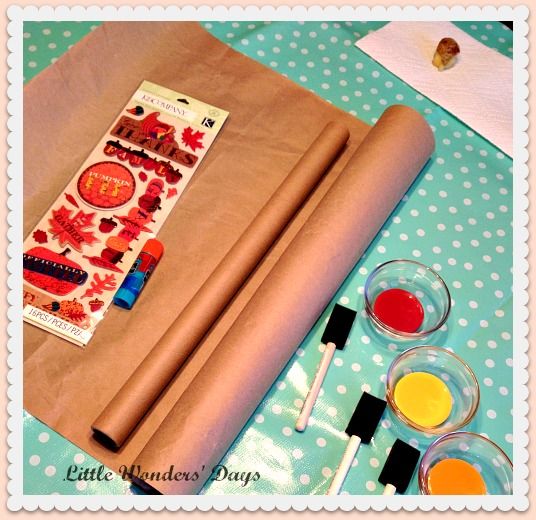 I used an acorn cookie cutter to make some potato stamps. It took a little bit for the kids to get the hang of using them. If you use too much paint the design doesn't come out well or the stamp slides. It just takes a little paint to make a nice design.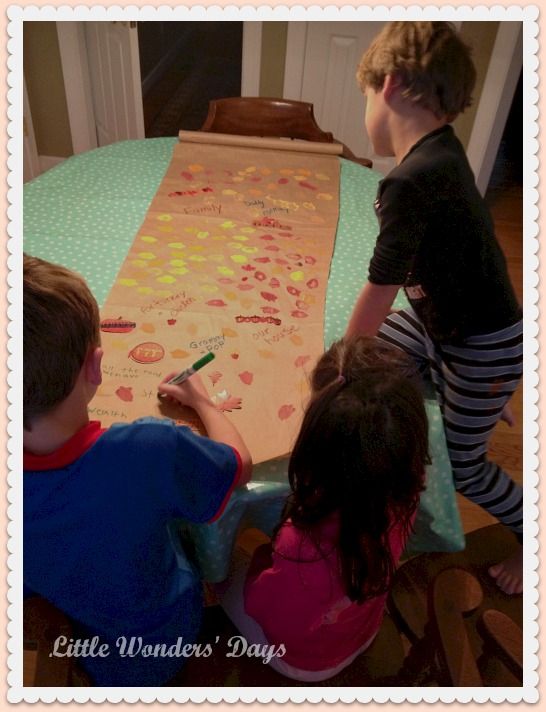 Once the scroll dried we wrote the things we are thankful for in marker. We have the usual family, friends, etc and then there is Ben Franklin and technology, lol. I strung some twine through the tube and our list is now hanging in the kitchen.

Linking to:
The Sunday Showcase
,
For the Kids Friday
,
TGIF!
,
It's Playtime!
,
Link and Learn