Last year I started something that I think will become a tradition in our home, an "I'm thankful for you breakfast". The kids are out of school today and daddy was able to stick around a little longer, so we did our breakfast this morning. It's nothing fancy, just a time I get to tell them how thankful I am for them and a little Thanksgiving fun.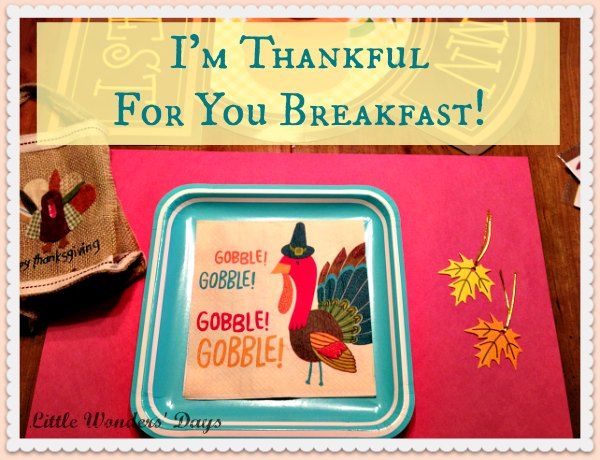 Grandma and Grandpa sent a big box of goodies earlier this fall, so most of our table decor and activities came from this box. I used large sheets of construction paper for place mats so they could draw and use their stickers to decorate it.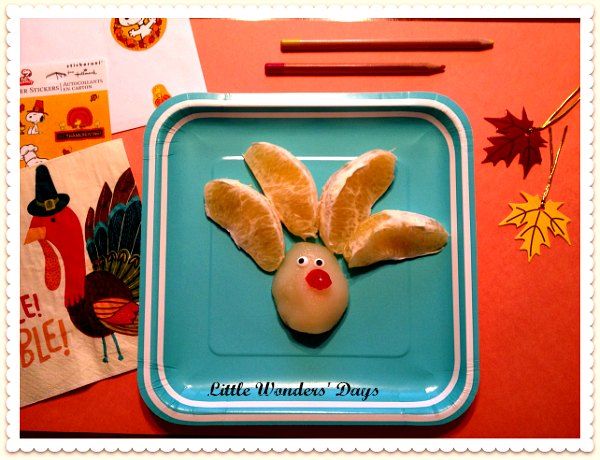 We started breakfast out with a "turkey salad". It's made from a pear half, orange slices, a cherry for its snood and candy eyes. It was your basic pancakes and bacon for the rest of the meal.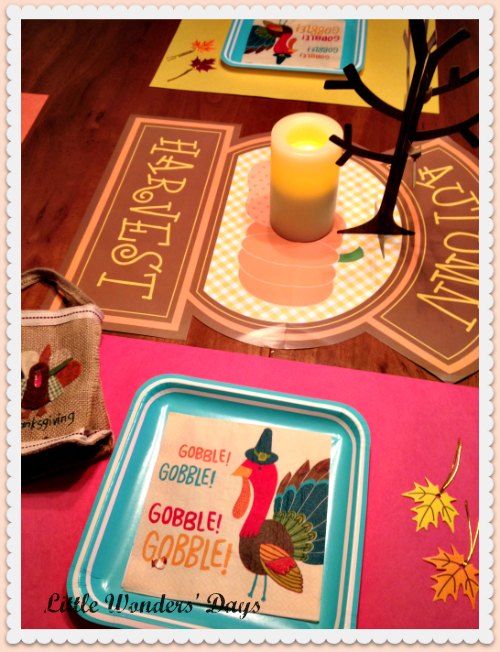 What you have to eat isn't really the focus of this breakfast. What they really love is hearing all the reasons you're glad they're your kids and how thankful you are for the family. Big smiles! They eventually start telling you and their siblings why they're thankful for them too.
Each of the kids had a sticker turkey to decorate (found in the Target dollar bins). I usually don't care for crafts like this one too much, but I will have to say it turned out kinda cute.

Pin It
Linking to:
The Sunday Showcase