We finished making our advent calendar yesterday and I really love it! We enjoyed having our thankful scroll in the kitchen, so we decided to do something similar with our advent calendar this year.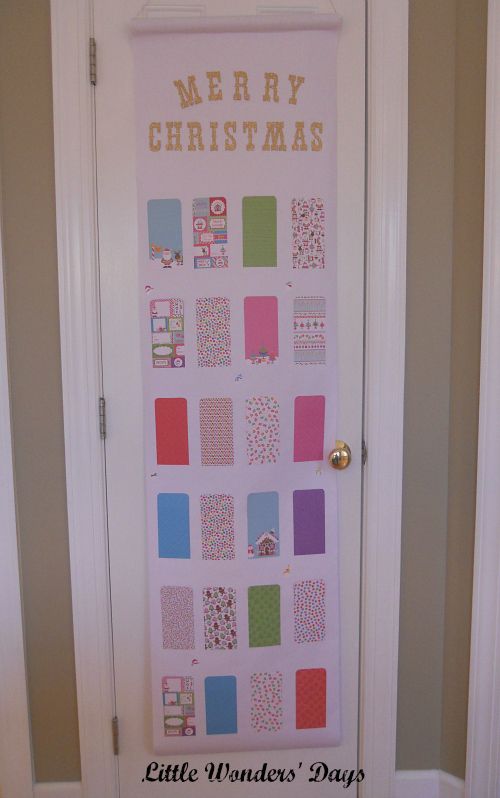 Supplies
Christmas scrapbook papers in 6"x6" size (from Michael's)
stickers or chipboard numbers
paper punch, scissors, and glue
How to make our calendar
This is a fun way to put math skills to use in a practical way. I told Little J we would cut the papers in half and to find out how many papers we would need if we wanted 24 pockets. That was easy for him, we needed 12 papers of course. So, we cut each of the 6"x6" papers in half. Then I asked him to find out how many rows of 4 we would need to fit all 24 pockets on the calendar. "Easy again mom, we need 6".
(I used a corner punch to make the edges rounded at the top.)
Then we glued just around the lower edges of each paper and placed them on our calendar. By gluing just the lower edges it makes a pocket. I'm planning to put a note in each day of what we will be doing to celebrate Christmas.
I used a scallop punch to make papers for the numbers. Sassyfras and Juiciness were in charge of getting the numbers ordered and on the papers.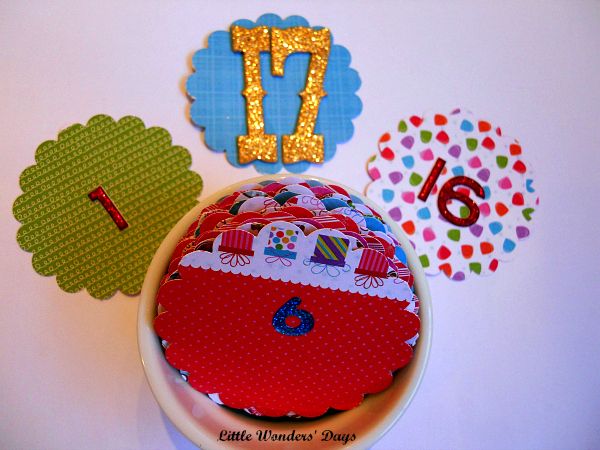 The numbers are in a dish in the kitchen in no particular order. The kids will take turns deciding which number comes next and taping it on the calendar. We start at one and count up to Christmas. I'm finishing our activities list and will share that soon. There will also be a Bible verse from the Christmas story for each day too.

Pin It
Linking to:
The Kids Weekly Co-op
,
For the Kids Friday
,
TGIF!
,
Sharing Saturday