Welcome to the AfterSchool Party!
I keep thinking life will slow down, but ever since school has started we've been BUSY! I've tried to keep our extracurricular activities balanced, but I'm not sure how good I've been at it. I think the kids still have plenty of down time. However, I think it's me that's busy making sure everyone is where they need to be at any given time. I'll have to work on it!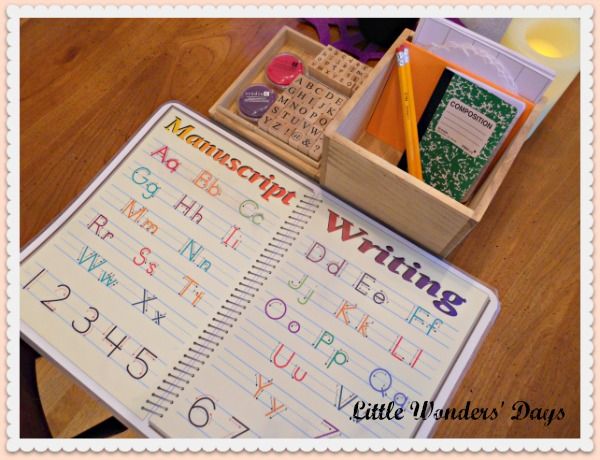 Sassyfras and Juiciness have been working hard on their writing skills. They've been working in the Handwriting Without Tears workbooks, but I've also put together a few fun activities for them. One tray has alphabet stamps, paper, and pencils. They love stamping letters and then copying them.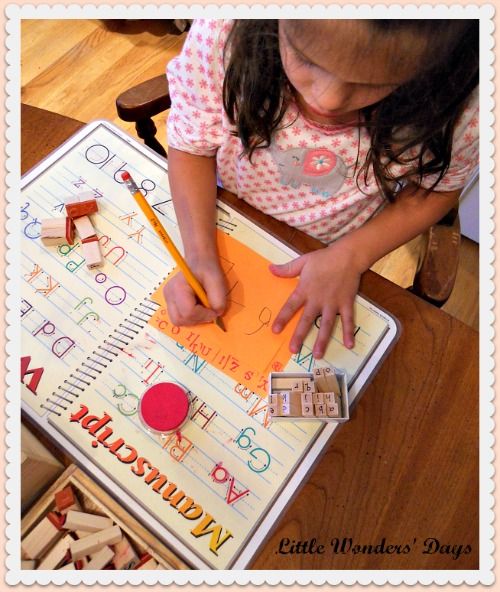 We also have a few of the Kumon workbooks. Juiciness is working in the tracing book, but he also loves the maze book.

Pin It
We would love to have you link up your School-Age Posts (Ages 5 and up) about your learning week after school including, crafts, activities, playtime and adventures that you are doing to enrich your children's lives after their day at school or on the weekend! When linking up, please take a moment to comment on at least one post linked up before yours and grab our after school button to include a link on your site!!! By linking up you're giving permission for us to share on our After School Pinterest Board or Feature on our After School party next week!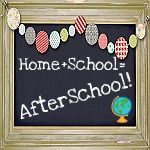 <div align="center"><a href="http://www.littlewondersdays.blogspot.com" title="Little Wonders' Days"><img src="http://i820.photobucket.com/albums/zz128/luraymeister/Afterschool/AfterschoolButtonDraft4.jpg" alt="Little Wonders' Days" style="border:none;" /></a></div>