Welcome to the AfterSchool Party!
One of our family traditions around Thanksgiving time is to make a cornucopia centerpiece for our table. We've been doing this since Little J was a toddler and the kids look forward to it each year. Our centerpiece is completely informal as the family takes and eats from it daily and I replenish it as needed.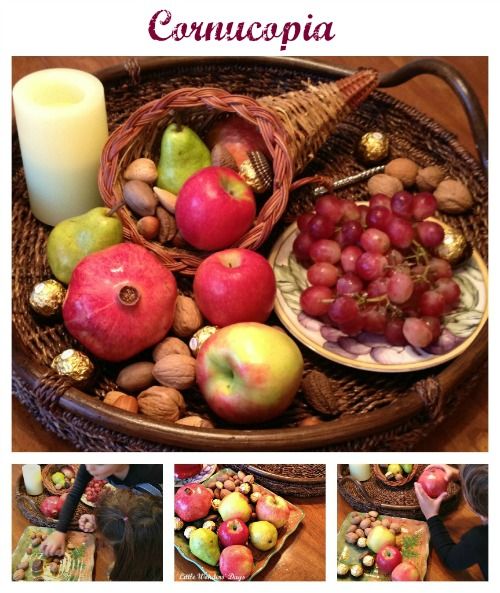 The cornucopia probably came from either Michael's or World Market. We set it on a tray so the contents can spill out and still stay contained. We usually use fruits and nuts. I added some candies this year (they have to ask before they take one of these). You could use little pumpkins, clementines, and vegetables too.

Pin It
We would love to have you link up your School-Age Posts (Ages 5 and up) about your learning week after school including, crafts, activities, playtime and adventures that you are doing to enrich your children's lives after their day at school or on the weekend! When linking up, please take a moment to comment on at least one post linked up before yours and grab our after school button to include a link on your site!!! By linking up you're giving permission for us to share on our After School Pinterest Board or Feature on our After School party next week!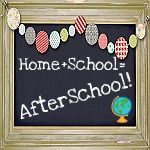 <div align="center"><a href="http://www.littlewondersdays.blogspot.com" title="Little Wonders' Days"><img src="http://i820.photobucket.com/albums/zz128/luraymeister/Afterschool/AfterschoolButtonDraft4.jpg" alt="Little Wonders' Days" style="border:none;" /></a></div>