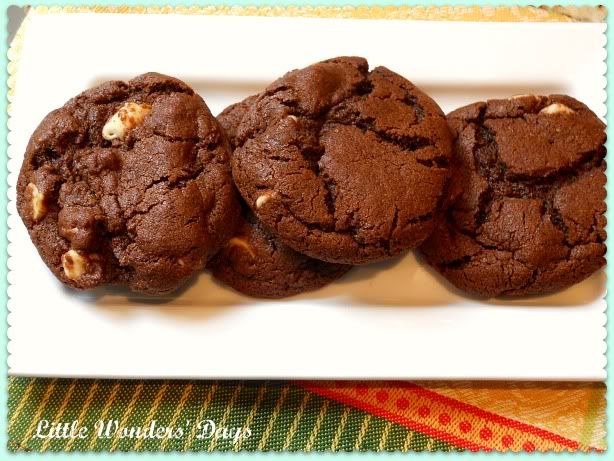 We baked some cookies together yesterday. We used the recipe on the back of the Hershey white chocolate chips, you can find it on Hershey's website too. It makes a lot of cookies! We baked half the dough yesterday and saved the other half to make another day this week.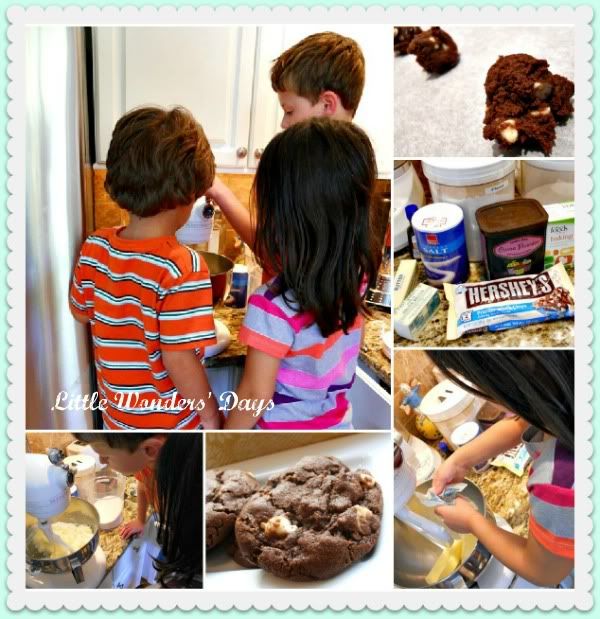 Like many kids, mine love to bake
(and eat!)
cookies. This recipe was easy to follow. The kids were able to make the cookies with minimal help from me and clean up was easy. We've had a little sibling rivalry and squabbling this summer, so this was a nice activity to watch them work together and take turns to make something together.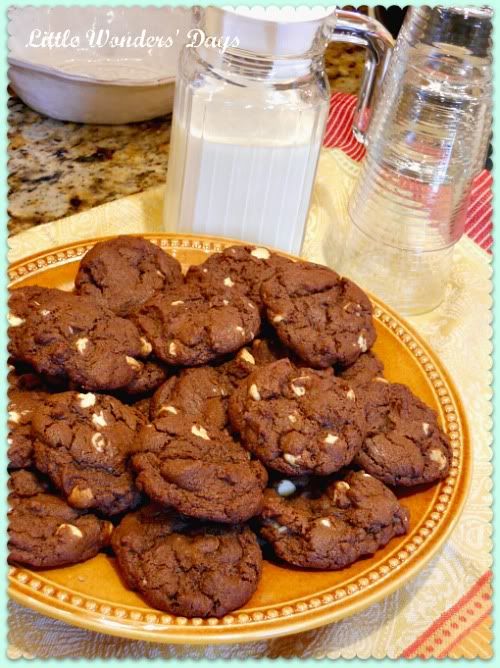 We took a walk while the cookies cooled. Then, we returned to warm cookies and milk. I may or may not have spoiled our dinner with these delicious cookies!
Do you have a favorite cookie recipe that you make with your kids?

Pin It
Linking to:
It's Playtime!
,
TGIF!
,
Sharing Saturday