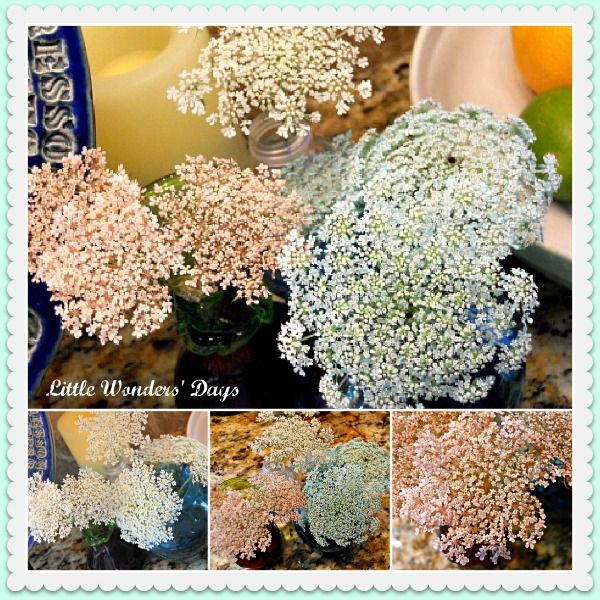 Have you colored Queen Anne's lace lately? We took a walk yesterday and picked some Queen Anne's lace. I told Sassyfras that we could color these flowers. She sweetly looked at me like I was crazy and said while giggling, "Mommy, I can't color on flowers!"
To color the flowers, just add some food coloring to their water. You can also color daisies this way.
I hope you have a wonderful 4th of July!
Pin It