Welcome to our Happy Friday Night!
I try to make a special cocktail and appetizer for my husband and me on Friday nights. It's our little "date night in". I tried something a little different last week and made cucumber gin and tonics. Our appetizer was a basic chips and salsa.
When we ate dinner at a local restaurant a few weeks ago, the chef offered up a few summer cocktail recipes they were serving. One of them was a cucumber gin and tonic. It sounded refreshing, but I opted for a blueberry mojito instead, but knew I wanted to try this at home.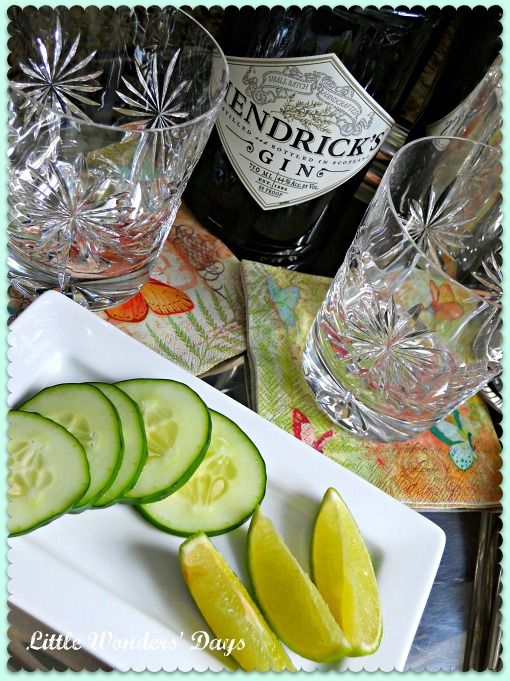 You basically make a regular gin and tonic with a couple of twists.
Recipe (makes 2 drinks)
Hendrick's Gin
(This gin has a cucumber infusion, but I'll warn you that it is a little pricey)
Tonic Water
Cucumber Peeled
Fresh Lime
Ice
Fill two highball glasses with ice. Muddle half a peeled cucumber in a shaker with 2 shots of Hendrick's gin and the juice of 2 lime wedges. Strain into the highball glasses and top with tonic water. Garnish with additional cucumber and lime slices. It's a refreshing and tasty drink for a sultry summer night!
Pin It
Linking to:
Tatertots and Jello
,
Show and Tell Saturday
,
Six Sisters' Stuff
,
Made by You Monday