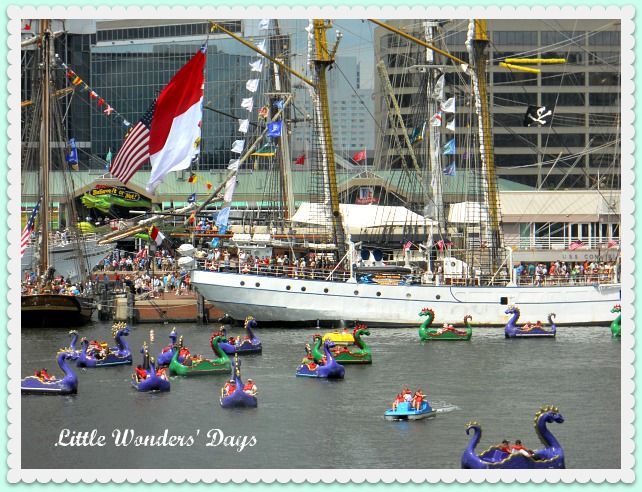 Once we checked out of our Washington D.C. hotel, we headed to the Baltimore Harbor area, just over an hour away. It was an easy drive from D.C. to here. Parking garages, while a little pricey, are easy to find and right in the harbor area. My kids thought these dragon paddle boats were so cool.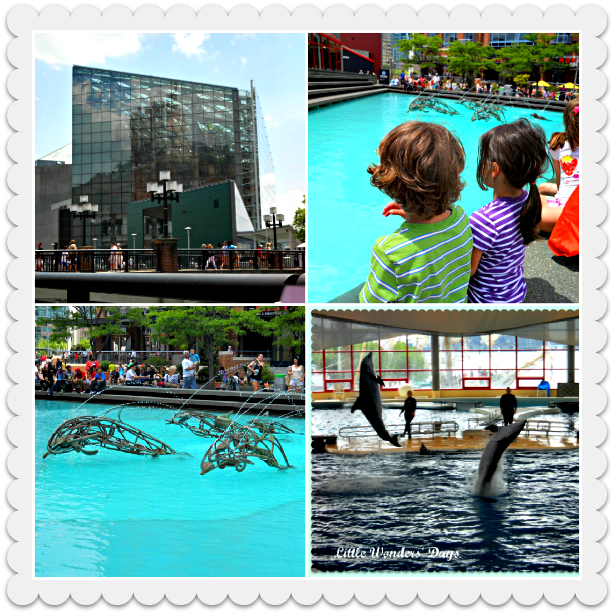 Our main destination was the National Aquarium. We were there right as they opened and there we no lines. Some of our favorite exhibits were the shark tanks, the amazon river area, the stingray tank (we watched a feeding too), and the dolphins. Sassyfras just loves dolphins.
It took a few hours to finish the aquarium and by the time we were leaving it was getting a bit crowded. There is a very nice cafe on the lower level that to my delight had some healthy fair for sale. We stopped to get a quick snack, but then went out for lunch.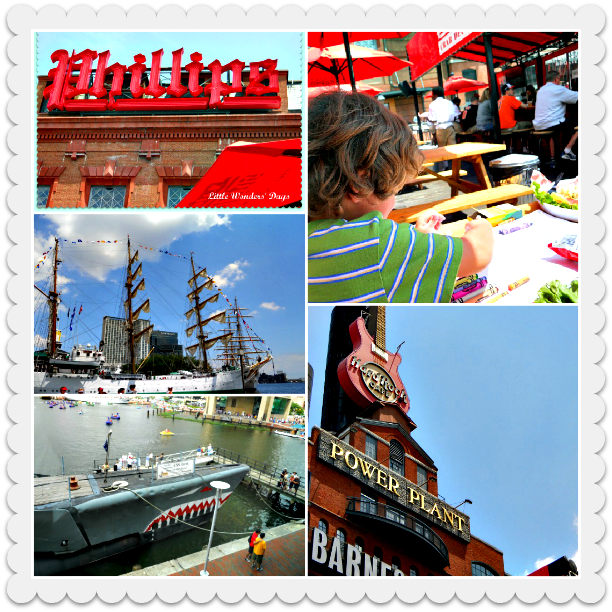 Phillips Seafood Restaurant is right next door to the aquarium. It was really nice weather, so we decided to eat at their outdoor restaurant to watch all the harbor activity. My mom and I loved their crab cakes. We spent a little more time walking around and shopping before leaving the area. We had another great "road trip with Nana". We're already scheming next year's get away!
Pin It