We've all seen the adorable bento style lunch box ideas around blog land. They are adorable, but if you're like me, you just don't have the time, energy, or creativity to pull them off everyday...or even once in awhile. My kids love a cute lunch though, so I try to do something special at least once a week.
cute napkins
Y
ou can go with beverage size paper ones or colorful fabric ones. Favorite character napkins are a big hit around here. Holiday ones are also pretty popular.
colored utensils
I pack spoons and forks so the kids don't have to hunt them down at school. I might as well go for the colored ones instead of plain white or clear.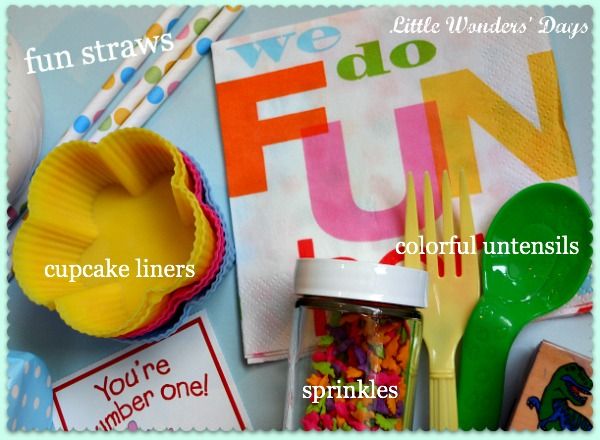 colorful straws
They usually have milk or water at school, so adding a cute straw makes it fun for them to drink. I save the crazy/silly straws for home as my kids can get a little crazy/silly with them!
cupcake picks
It's easy enough to stick a cupcake pick in sliced fruit, veggies, lunch meats, or even top a sandwich with one.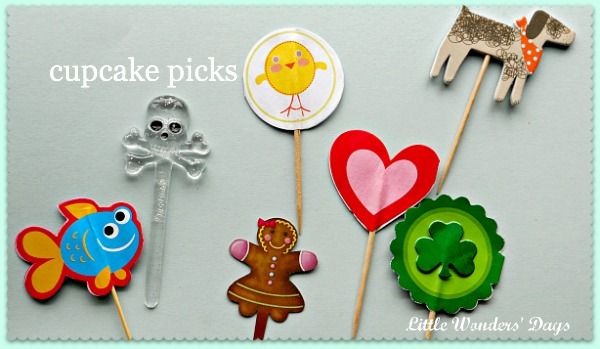 cupcake liners
You can use the paper or plastic kind to hold pretzels, goldfish, fruits and veggies or whatever without taking anymore time than it would to fill a ziploc baggie. (we have lunch boxes that fit tight so the contents doesn't spill or slide around)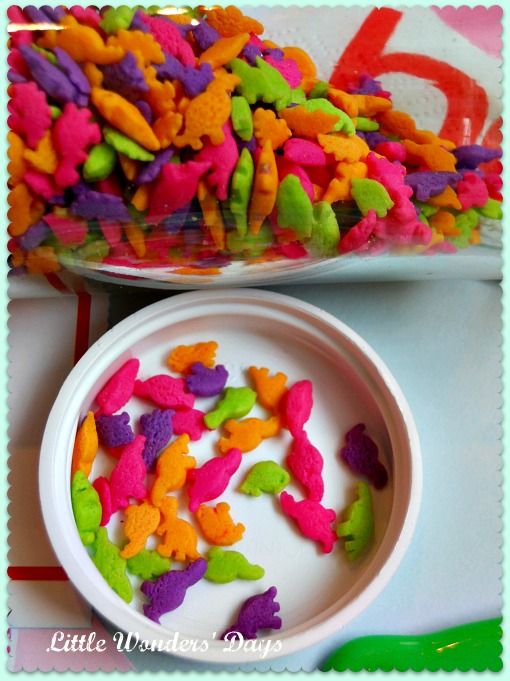 lunchbox notes
It never takes too much time to tell your kids you love them. A handwritten note or a printed one is a nice surprise in their lunch.
make things miniature
My kids think it's so fun when their favorite food is in mini form. Some foods they like are mini pastas, mini pretzels, mini bagels, oyster crackers and Babybel cheese...you get the idea.
stickers, stamps, or markers
A few well placed stickers make a ziploc baggie and its contents a bit more fun. If you send lunch in a brown bag, use markers to leave a quick note.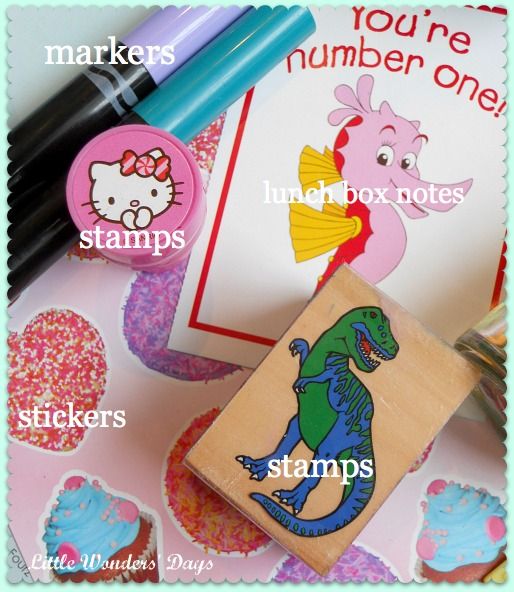 cookie cutters
If you really want to get crazy, you could always use a simple cookie cutter to stamp out a special pb&j sandwich.
Many of these items (napkins, utensils, cupcake picks, etc) I find on clearance or sale at craft stores, party stores, or Target. When you don't

have

to have a certain color or theme you can get the deals!

Keeping your supplies in a convenient location also makes life a lot simpler. I keep most of my things either in a basket in the pantry or in one cabinet near where I make lunches.

I don't use all of these things everyday, but one or two here and there can sure make lunch a little more exciting without taking a lot of effort on my part.

Do you have any tips to make lunches fun, but easy? I'd love to hear about them!
Now, I'm off to have fun with my kids and pretend school isn't starting in the next few weeks!