For the past few summers, my mom and I have taken the kids on a week or so long road trip. They have become a somewhat of a tradition now and we all look forward to the special time together. We call them "Road trips with Nana". This year we're doing the Baltimore Inner Harbor area, Washington D.C., and Monticello in Charlottesville, VA.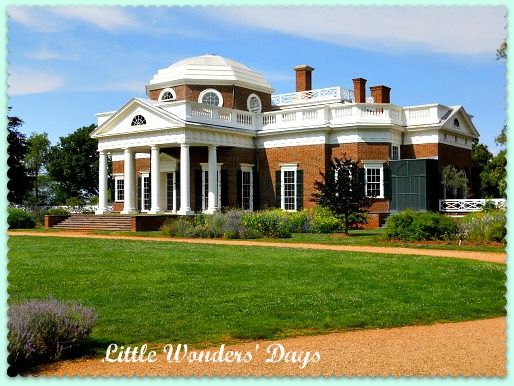 Monticello is an amazing place to visit. I wasn't sure how the kids would enjoy it, but it was really a family friendly location. The staff go out of their way to include children and teach them about Thomas Jefferson and the home site. The home tour takes about 30 minutes. There are so many fascinating things contained in the house and the stories the guides tell are quite interesting. Even Sassyfras and Juiciness
(4 1/2 years old)
were paying close attention to everything.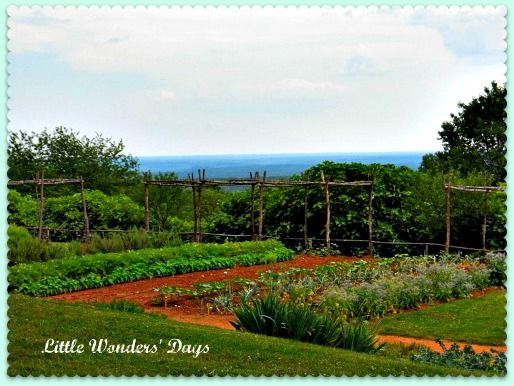 Once you park and purchase tickets, there is a shuttle bus that takes you to the home and gardens. We toured the grounds while we waited for our tour time. The grounds are incredible. I think this may have been the most beautiful vegetable/fruit, herb, and flower garden I've seen. The views from here are beautiful. I can't imagine how many hours must go into tending it.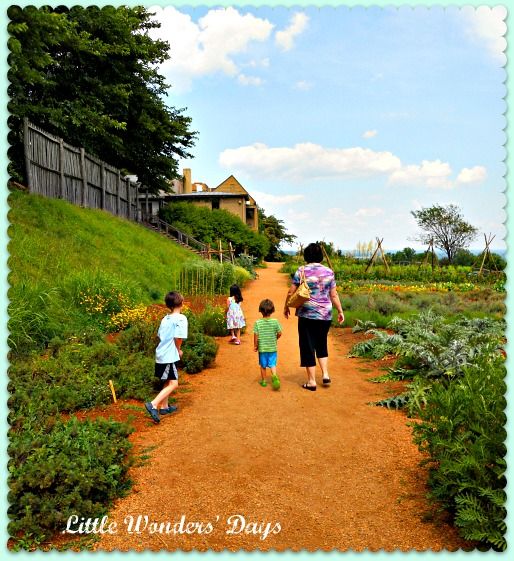 My kids love gardens and I could barely keep up with their curiosity in this one. There is such a variety of things growing here. Again, it was very family friendly as the kids were permitted to go into the rows and check out anything they wanted. I didn't take a picture, but to the right of where they're standing are artichokes in bloom.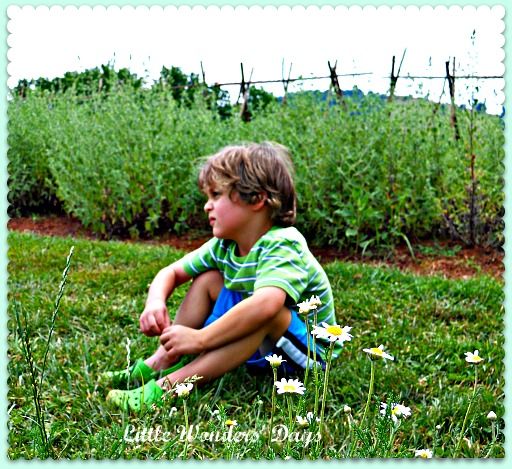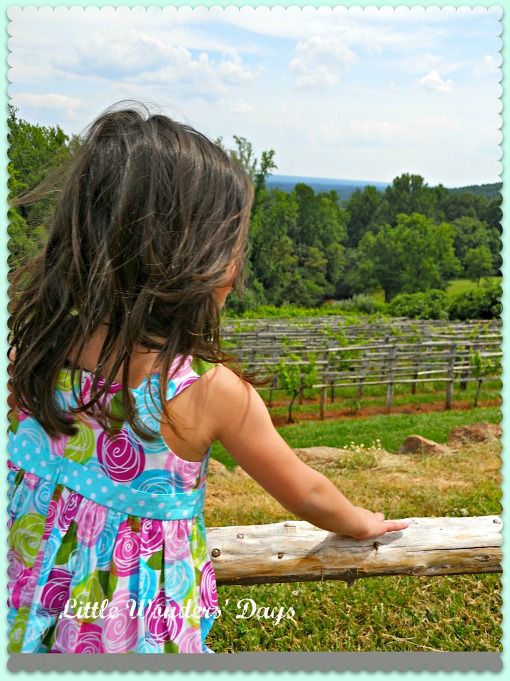 There are grape arbors just beyond the garden that overlook the mountains below.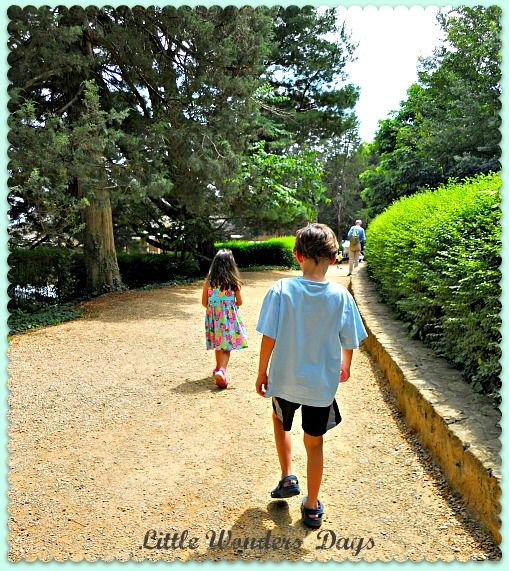 We did a lot of walking here. Fortunately, there is a little snack/gift shop that we stopped to have refreshments before returning on the shuttle to our car.
A few tips for Monticello when traveling with kids.
It's a lot of walking, but there are plenty of shady spots to rest. It's also not very stroller friendly if your kids are stroller age.

There is a family tour, we didn't do it, but I've heard it's great for kids. The regular tour still interested my kids...although it was a pretty full tour, so you couldn't move around a lot. We straggled at the end so the kids could see anything they couldn't with someone taller in front of them.

The official website has a great teacher/parent section. They give you an "Exploring Monticello" guide for kids when you purchase tickets, but you can also download it from their site.

There are some hands on activities on the grounds, but don't miss the hands on area at the visitor's center too.
Pin It
Linking to:
Weekly Kids's Co-op
,
Sun Scholars
,
TGIF!
,
Link and Learn