Today was the last day of preschool!!!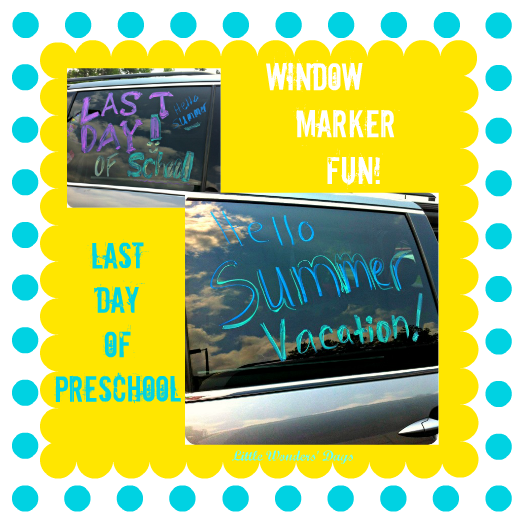 We had a fun time celebrating this special occasion. We started the day out by having a chocolate chip pancake breakfast. Once I dropped the kids off, I used my window markers to write fun messages on the car windows. The kids were so excited when I picked them up and thought the windows were super fun! We finished the morning by going to a fun pizza in the park party that their teachers arranged.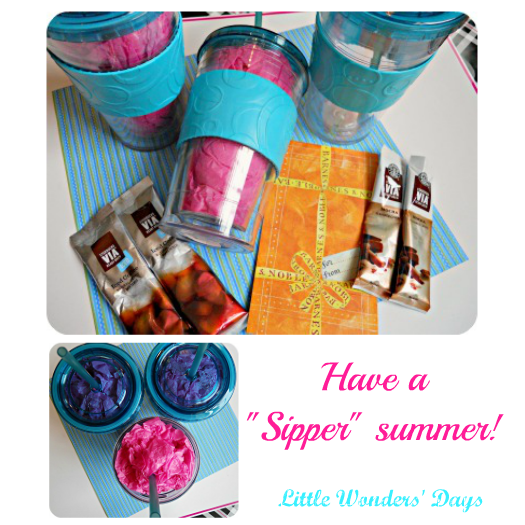 I realized that I needed a couple of small gifts for a few special people. I've seen this idea on a few other sites and thought it was really cute. I found the cups at Walmart. They are filled with a small gift card to Barnes and Noble and a couple of instant iced coffee drink packs from Starbucks. The card says, "Have a sipper summer!"
I link to these parties.
Pin It