Welcome to the AfterSchool Linky Party!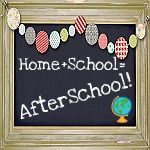 <div align="center"><a href="http://www.littlewondersdays.blogspot.com" title="Little Wonders' Days"><img src="http://i820.photobucket.com/albums/zz128/luraymeister/Afterschool/AfterschoolButtonDraft4.jpg" alt="Little Wonders' Days" style="border:none;" /></a></div>
Wow, was it a busy week around here. It seems like the end of the school year is a mad dash to the end. So, needless to say, I don't think we did too much formal after schooling. We're always learning, but nothing really organized this week. The kids had a great time spoiling their teachers. I think they made cards just about everyday to bring to school and had big smiles for their teachers when they presented them.
AfterSchool Features
There were a bunch of great links last week and here are a few highlights from the week.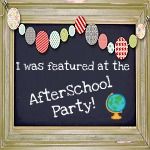 Relentlessly Fun, Deceptively Educational shared a brilliant idea and printables to help your kids become, "the proofreading police". I'm adding this to my stash of fun summer learning activities.
Shelisa at Think Magnet shared a really great, really fun post on small teachable moments while taking those short around town car trips. She has so many fun and educational ideas. I think I might print her list out and keep in the car with me.
What have you been up to After School?
Pin It